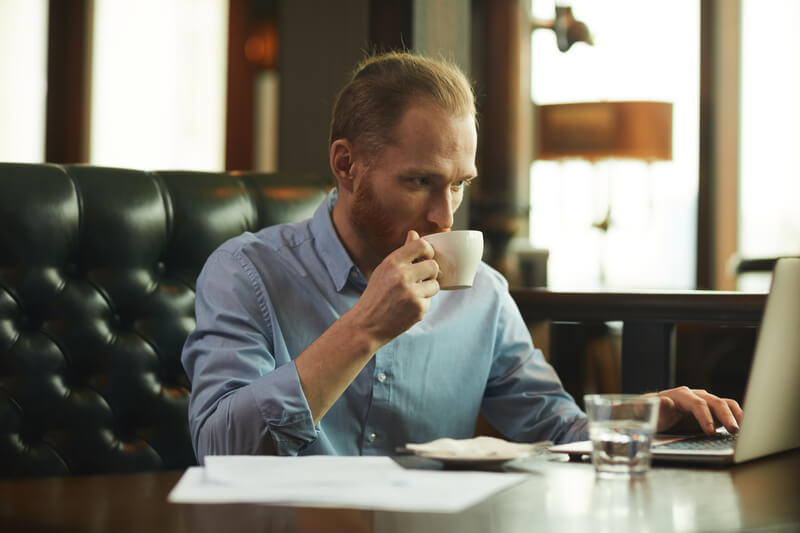 E-commerce moves quickly, and the first 90 days of selling in the Amazon store are critical for establishing your business. Amazon experts have identified five selling programs that can quickly generate more sales within those first 90 days. Using these five programs within those first 90 days is known as the 'perfect launch.' The perfect launch consists of-
Brand registry
A+ content
Fulfillment by Amazon (FBA)
Advertising
To help support your early success Amazon designed the new seller incentives program in 2022. The new seller incentives program is a suite of perks and benefits designed to help new sellers achieve perfect launch and grow their businesses on Amazon. Taking advantage of this program can assist you in kick-starting your business by investing in your early success.
Eligibility For Amazon New Seller Incentives
You must be excited to know more about these incentives if you are a new seller on Amazon. You must fulfill certain conditions before taking advantage of this new program.
To be eligible, you will need a professional selling plan, and your first buyable ASIN must have been launched in the U.S., the UK, Germany, Italy, Spain, or Japan store on or after January 1st, 2022.
Sellers who started before January 1st, 2022, will be eligible for new seller incentives if they expand their business to other global Amazon stores. For example, if you have been selling in the US store, you can become eligible when you list your first buyable ASIN in the UK store.
Benefits Of Amazon's New Seller Incentives Program
The new seller incentives program offers benefits related to Amazon brand registry, FBA, and advertising:
FBA
Before jumping into the program's FBA benefits, let me briefly explain what FBA is. With FBA, you send your inventory to Amazon Fulfillment Centers, and they handle all fulfillment and customer service for your FBA orders.
Under the new seller incentives program, you can get a $100 credit toward inventory shipping fees for using the Amazon-partnered carrier program, or
A $200 credit toward fulfillment fees for using Amazon global logistics.
New sellers using FBA, will receive automatic enrollment in FBA new selection, which provides free monthly storage liquidations and return processing for your eligible Amazon FBA products.
To be eligible for these FBA benefits, you will need to send inventory to an Amazon fulfillment center within 12 months of listing your first buyable ASIN. Once you get started, you will see this credit automatically applied to your first few shipments.
Sponsored Products
The new seller incentives program can also help you get started with sponsored products. Sponsored product campaigns let you promote individual product listings to customers as they browse and search on Amazon. They appear above and within search results and on product detail pages on both desktop and mobile devices. Sponsored products are a great way to help increase the visibility of your products, and new seller incentives can help you get started immediately.
New to FBA sellers can receive up to $200 in credits for sponsored products promotional clicks. You will need to launch your first sponsored products campaign with an end date for an FBA product to get your first $100 in credit.
To get your second $100 in credit, you will need to advertise an FBA ASIN for at least 30 days.
Coupons
The new seller incentives program provides you with $50 in Amazon coupon credits. Coupons can increase the visibility of your products by offering a discount either by dollar amount or percentage. The associated coupon badge can grab customer's attention and let them know you are offering a discount.
To be eligible for credits, you must run a coupon within 12 months of listing your first Amazon ASIN. Coupons are a great tool to use in tandem with sponsored products, while the sponsored products campaign helps drive traffic to your listings. Coupons can help incentivize customers to make that purchase.
Amazon Brand Registry
If you own or manage a brand in the Amazon store, you can take advantage of the Amazon brand registry. Enrolling in a brand registry lets you take more control over your branded listings and gives you more options for promoting and protecting your brand on Amazon.
You will need a registered active or pending trademark to be eligible for the brand registry. Brand-registered sellers can receive additional benefits through new seller incentives.
With new seller incentives, eligible brand owners can get a 5% bonus on top of $1,000,000 in qualified branded sales up to $50,000 in bonus value, or
For one year after, you become eligible, whichever comes first.
As a reminder, these benefits are available only to sellers enrolled in the Amazon brand registry and identified by Amazon as brand owners.
IP Accelerator
If you are not able to enroll in the brand registry, the Amazon IP accelerator could help. The IP accelerator program helps businesses obtain IP or intellectual property rights and brand protection on Amazon more quickly. Through the IP accelerator, you can be connected to a trusted network of IP law firms with pre-negotiated competitive rates. Using IP accelerator can help you take advantage of brand registry benefits and help you qualify for brand-relevant new seller incentives.
Amazon Vine
Brand owners can also receive $200 in credits for Amazon buying through new seller incentives. Vine is a program that invites trusted Amazon reviewers to share opinions about new products to help other customers make informed buying decisions. Participating sellers can provide free product units to these reviewers. Product reviewers play an important role in customer purchase decisions by helping them better understand a product's unique features and benefits.
Using Vine can be a great way to quickly build up reviews for new products you are introducing in the Amazon store. You must enroll in the Amazon brand registry and be identified as a brand owner within six months after listing your first buyable ASIN.
Transparency
Brand registry also has tools for protecting your brand, such as the transparency program. Transparency is a product serialization service that helps you proactively protect your brand from counterfeits, improve customer service, and identify supply chain defects. When you enroll in a transparency program, you apply transparency codes to your products. Amazon then scans these codes to ensure only authentic units are shipped. Your customers can use the transparency app to scan and authenticate their products.
Enrolling in transparency is a great way to help protect and uphold your brand's image. The new seller incentives program makes getting started with $100 in transparency credits even easier. You must enroll in Transparency and Vine to receive the relevant credits for each program.
Updates To New Seller Incentives, 2023
Took effect from 1st March 2023, the validity of new seller incentives benefits is reduced from 1 year to 90 days. Get your share of the benefits before you run out of validity. Amazon announced:
"Effective March 1, 2023, the eligibility window to access New Seller Incentives benefits for Vine, FBA, and Amazon Coupons will be updated from one year to 90 days. Transparency credits will no longer be available.

These updates apply only to new Professional sellers who list their first buyable ASIN on or after March 1, 2023.
Start Selling On Amazon Today
With these available new seller incentives, it's an excellent time to launch your first product on Amazon. You can grip growth by selling on Amazon in today's continuously expanding e-commerce industry.
The new seller incentives program is designed to encourage new brands to sell on Amazon and for existing brands to expand their business to other Amazon global stores.