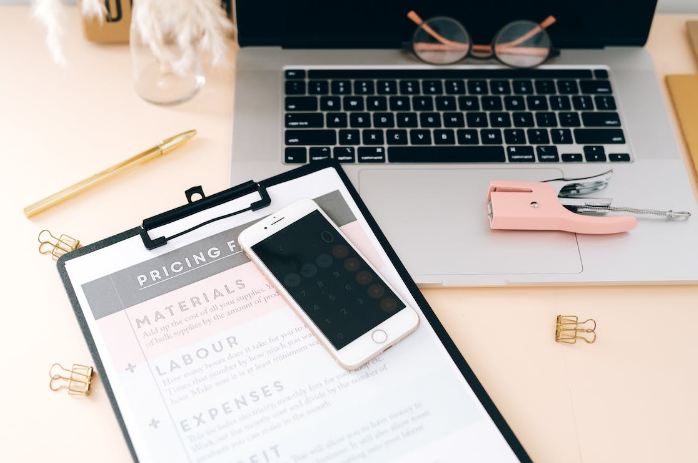 On Amazon product details pages, pricing is a key factor for qualifying for Featured Offer (Buy Box). With the help of Amazon's free automated pricing tool, you can quickly and automatically adjust your prices in comparison to your competition to improve your chances of becoming the Featured Offer. Select the listings you want to enroll, set price limits, and let Amazon assist you in maintaining competitive pricing — while you focus on other aspects of your business.
Quick Guide
What is Amazon's automated pricing?
Cost of Amazon's automated pricing
Benefits of automated pricing tool
Pricing rules that work for you
How to set up automated pricing
Final thoughts
What Is Amazon's Automated Pricing?
The term "Amazon automated pricing" refers to the use of algorithms and software programs to automatically change the price of products offered on the Amazon marketplace. With these automated pricing tools, Amazon sellers can establish rules for price modifications depending on variables like competitor prices, supply and demand, and product availability.
Automated pricing allows you to set up pricing plans or utilize Amazon's in-built algorithms to modify prices in response to market fluctuations automatically. For instance, a seller can set up a rule that allows them to increase the price of the product if sales are strong or decrease it if a competitor reduces their pricing.
It is possible to use third-party (3P) pricing solutions, which are often provided by external companies like Aura, Bqool, etc. These tools provide Amazon sellers access to more advanced features and customization choices. Additionally, they might cost more and offer more advanced reporting features.
Cost Of Amazon's Automated Pricing
The professional selling plan for sellers on Amazon platform includes automated pricing tool. This implies that there are no additional costs associated with using this tool, which is a huge advantage for businesses trying to automate their pricing strategy. Sellers who are just starting out or who sell in lower quantities may find this free tool very alluring because they can compete more successfully with bigger sellers without having to pay extra money.
Benefits Of Automated Pricing Tool
Here are some benefits of using Amazon's automated pricing tool:
Move Quickly
You could have a better chance of becoming the Featured Offer and staying there if you respond in real-time to price modifications made by your competitors.
Get Started Easily
Enrolling your SKUs in automated pricing takes only a few clicks.
Do More
Managing pricing may involve a full-time job. You may concentrate on other aspects of your business with the help of automated pricing rules.
Get More Sales
Sharp pricing increases your likelihood of being selected as the Featured Offer, boosting visibility and sales potential.
Save Money
You do not have to spend hundreds or thousands each month to reprice your products. Automated pricing is cost-free for Amazon sellers.
Pricing Rules That Work For You
Automated pricing rules update prices on SKUs in your catalog in reaction to events like changes in the Featured Offer (Buy Box) price without having to go back to the SKU each time you want to modify your price.
Only the SKUs you designate are subject to automated pricing and not your entire catalog. You can start and stop pricing rules at any time. You control the prices by defining rule parameters, setting minimum and maximum prices, optional boundaries, and selecting the SKUs on which to automate pricing.
Featured Offer Rule: Updates your price if other sellers' prices are constantly changing and you are losing Featured Offers as a result or if your Featured Offer win percentage is low due to price.
Competitive Price Match Rule: Updates your pricing to assist in maintaining your Featured Offer eligibility and make sure you always match the competitive price (where there is one), increasing the likelihood that you will be chosen as the Featured Offer.
Sales Bases Rule: Utilize this rule to manage your inventory levels or determine the ideal pricing for new products. Specify the number of units you intend to sell during a specific time frame, and automated pricing rules will adjust your product's price to achieve that goal.
How To Set Up Automated Pricing
Step 1: Sign in to Seller Central. Go to the "Pricing tab," and select Automate Pricing and click "Get Started."
Step 2: Start with the pre-configured "competitive price rule" or customize your own strategy, choosing whether to compete based on feedback rating, fulfillment channel, and other options.
Step 3: Select the SKUs you want to enroll in and the rules that apply to each. You can do this one by one or in bulk. You can even download a file to enroll all of your SKUs that are not currently enrolled. Set a minimum price so that your price maintains your margins.
Step 4: Automated pricing rules will be effective immediately. Based on current pricing, your prices will adjust as other sellers change their prices according to your rule parameters.
Step 5: Monitor your price updates through the automated pricing page and use your Seller Central business reports to track the impact on your sales. You can also see how automated pricing has impacted your Featured Offer win percentage.
Final Thoughts
Automated pricing on Amazon has the potential to be a powerful tool for keeping sellers competitive and boosting sales. Sellers can save time and effort while optimizing their prices with its user-friendly interface and guidelines that can be customized. Although automatic pricing is not a one-size-fits-all solution, it is important to keep in mind that sellers should still use their judgment and modify the parameters as necessary.
Sellers can significantly improve their competitiveness in the fiercely competitive world of Amazon selling by understanding the subtleties of automated pricing and applying it to their entire pricing strategy. However, do not forget to employ additional tools if you want to stay ahead of the competition.