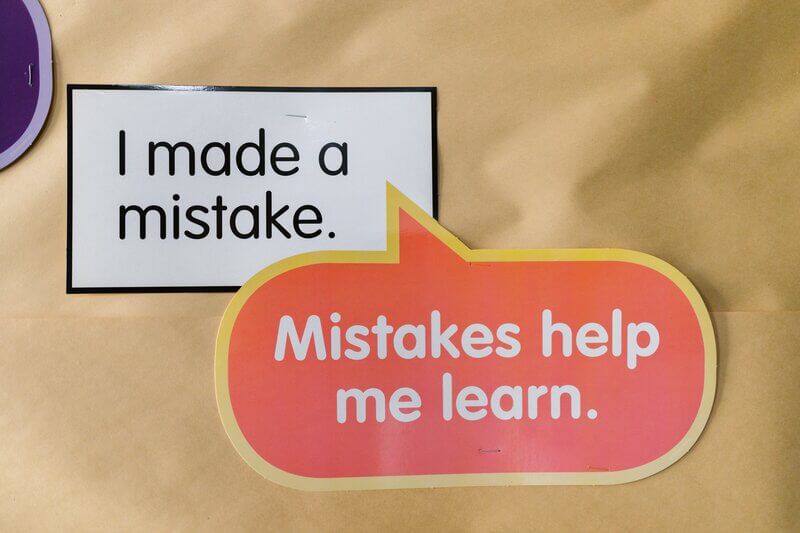 A retail business usually faces difficulties in the beginning. However, there is no reason to make things more difficult than it has to be. It requires research and advance planning to get ready for a platform like Amazon, but few retailers have the time to do so.
We have included the most common mistakes made by Amazon sellers in this post and how to avoid them. It serves as a guide for all of our readers, but it is especially useful for new Amazon sellers who want a better understanding of what it entails to commit to selling on Amazon.
1. Lack Of Product Research
One crucial mistake to avoid for Amazon sellers is this one. On Alibaba, many prospective sellers come across an apparently successful product. Then they decide right away to purchase it in large quantities and resell it on Amazon. Even if there is a very slim chance that you will match the objective with your product choice on the first try, experience has taught us that you must conduct thorough research beforehand.
In other words, test your concept out before moving forward to avoid making this mistake. To carry it out —
Examine the products that are already offered on Amazon in the relevant categories.
Ensure that your product stands out.
Evaluate the level of demand for it.
Use the Amazon FBA Calculator to determine the appropriate pricing.
Afterward, you should think about purchasing the product and starting Amazon sales. 
2. Violating The Rules
Customers always come first on Amazon. There are many Amazon sellers that seek to manipulate the system, thus regulations are strict and account suspensions are common. 
So, when you start selling on Amazon, understand and be aware of their policies. To safeguard yourself from these risks, you must know about Amazon's Terms of Service.
3. Wrong Pricing
One of the common mistakes new sellers make with their listings is maintaining constant pricing. It is essential to keep a careful eye on your price to avoid pricing errors with your Amazon products. If you want to maintain the competitiveness of your store, you may start by keeping an eye on the ASINs of your competitors and adjusting the price as soon as they do.
4. Poor Listing Optimization
Your Amazon product listing is basically a sales copy. The information you supply on your listing page will influence the customer's decision to buy your goods after they are on this page. An excellent, appealing product listing will sell your products fast.
Optimizing your listings just once and then leaving them as it is is not sufficient. Achieve the highest level of perfection in your product listing. This involves using high-quality product images, catchy titles, thorough descriptions, and competitive pricing. To learn more about product listing optimization, read The Anatomy Of The Optimized Amazon Listing.
5. Overlooking Customer Service
Various Amazon seller data support the idea that one of the few elements that will boost your business performance is your ability to deliver excellent customer service. 
You do not need to worry about customer support if you sell your products on Amazon through FBA since Amazon will handle it. However, if you are fulfilling your orders, you must be ready to respond promptly and effectively to any problems that may arise from customers.
To learn more about how to handle your customers smoothly, read How To Make The Most Out Of Amazon Message Center.
6. Not Utilizing Amazon PPC
Amazon has a built-in advertising mechanism called Pay-Per-Click (PPC) and there is a cost associated with it. However, spending that little money makes sure that more customers see your products. Furthermore, more customers offer more potential for sales.
Additionally, if you make a sale after creating a sponsored product listing, Amazon's algorithm will know that your product is one that customers want to buy. This raises the organic ranking of your products.
You can read Amazon PPC: A Basic Guide For Beginners to know more about Amazon PPC.
7. Overpriced Shipping Options
One of the shipping mistakes is charging excessive shipping fees. When shipping costs are too expensive, the majority of customers are likely to abandon their orders. In order to reduce the cost of shipping for the customers, be sure to keep an eye out for the best shipping options if you use MFN.
To constantly be informed of the shipping charges calculated by Amazon, sellers who use Amazon FBA are encouraged to turn to the Amazon FBA calculator. Additionally, continue with the product research.
8. Delayed Shipping
Amazon customers are happy when their products are delivered quickly. In general, customers prefer products with a quicker shipping period, such as those that arrive in 1-2 working days, over those that take longer. Having a fast shipping option is one of the finest strategies to beat off your competitors on Amazon.
9. Asking For A Customer Review
Asking customers, friends, family, and other relatives to submit product reviews is one of the most common mistakes that Amazon sellers make. It is against Amazon's policies to seek reviews expressly, let alone ask for positive reviews. Amazon strongly believes that customers should be free to leave either positive or negative reviews. It should not be allowed to in any way affect their decision to submit honest reviews. 
To get more product reviews check How To Get Reviews On Amazon: Fast & Safe.
10. Not Understanding Tax Liabilities
When selling on Amazon, sellers have a number of different sales tax liabilities to take into account. The states where the business is based, state nexus, business operations, and policies have a significant role. It is essential that you are aware of your tax obligations on Amazon so that you are not caught off guard in the future. The ideas of tax collection, filing, and remittance must be understood well, and you must know when they apply. In order to prevent discrepancies, your records should be kept in order throughout the course of your business.
Concluding Notes
There are several Amazon seller mistakes that should be avoided. However, we have emphasized the most significant and expensive ones in this post, so ensure you do everything right. Please feel free to utilize the comment box below if you have any questions or suggestions for new topics.