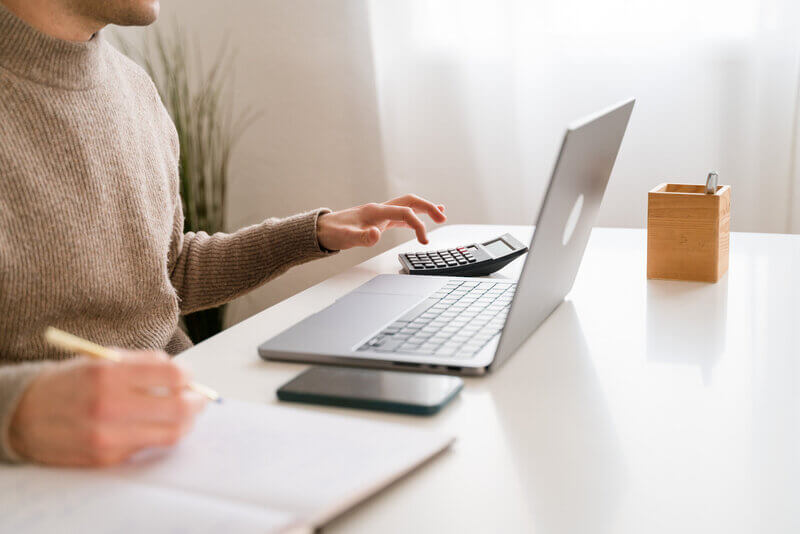 Success on Amazon does not come overnight; it takes many things all put together strategically. The journey to success starts with one simple step: knowing your customers. Knowing your customers in and out helps you succeed in this highly competitive platform.
First of all, you need to understand what they are looking for and then create your listing in a way that not only meets their expectation, catches their attention but also nudges them to make a purchase.
Sounds easy enough, but there is one last thing to consider all of this has to be within the scope of Amazon SEO. Here we will discuss how to optimize your Amazon product listings.
Introduction To Amazon A9 Algorithm
A9 is the algorithm of Amazon that decides which search results will be shown to the customer searching for that specific product. The algorithm focuses on two areas: relevancy and conversion.
Amazon's A9 algorithm works like any other search engine by reading and analyzing all the data on the marketplace. When a buyer searches for a product in the search bar, this AI-based framework provides the best possible product options relevant to the buyer's query.
Factors Determining A9 Algorithm
It is hard to find the exact math behind the A9 algorithm and how they rank products on Amazon. However, we have identified a few key factors that play a vital role in the success of your product listings. Make sure your product listings meet the following criteria of Amazon.
Keyword Relevancy
Keyword relevancy is a fundamental part of any Amazon product listing and shapes the contents of a product listing. You must ensure that your product is sorted for relevant search terms to set out the listing a gambling chance to rank in organic search results.
It would be best to find high-demand and low-competition keywords for your listing. The most effective way to find relevant keywords is by using research tools like Zonhack.
Sales History & Velocity
Sales play a significant factor while determining the ranking of your product. Products with the highest sales velocity get better visibility. Amazon's A9 algorithm looks at the dollar amount and the number of transactions for a given month.
Stock Availability
The listing disappears from the ranking if the item is unavailable in stock. Running low on inventory can seriously hamper your listing ranking, and shoppers will not find your products. We recommend you regularly monitor your inventory and not wait longer to restock them to avoid A9's negative impacts.
Customer Reviews & Ratings
Positive reviews and ratings from customers play a significant role in A9 algorithm while ranking product listings. Ensure top-notch customer experience for shoppers browsing through your listings and engage them by answering their queries in the Q&A section.
Amazon offers a handy 'request review' option to help sellers get more reviews. You can utilize the Amazon Early Reviewer Program or Amazon Vine to get some early reviews. To learn more about how to get more reviews on Amazon, read How To Get Reviews On Amazon: Fast & Safe.
Pricing
A9 algorithm also takes into account if a product has been priced appropriately. It looks at the best price and how well your product listing has been represented. Try to balance your listing price accordingly.
Effective Ways To Optimize Amazon Product Listing
Listing optimization is essential to increase traffic and conversion. To rank as high as possible on Amazon search engine listing optimization is necessary.
A top-performing Amazon product listing is all about impressing the A9 algorithm and the customers. There are many aspects to product listings:
Product Title
Bullet Points
Product Image
Product Description
Product Ratings and Reviews
Backend Keywords
Here is how you can stylize each to create the perfect listing on Amazon.
Product Title
Product title is one of the most important places to include keywords because the keywords tell the A9 algorithm what your product is and whether or not the product is what customers are looking for.
Amazon allows up to 250 characters for product title length for most categories, but it does not mean you should use all 250 characters. Having a long product title is not recommended for optimization, as the A9 algorithm suppresses listings with titles over 200 characters.
In your product titles, provide the potential buyers with as much relevant information as possible to decide if they want to proceed with the listing. You can include the product's brand, model, color, size, quantity, and essential product features.
Amazon suggests the following structure – [Brand] + [Sub-Brand] + [Model Number] + [Size] + [Product Description] + [Defining Features]
Here are some tips we recommend you follow for a great, optimized title:
Capitalize the first letter of each word
Include the brand name
Mention product size
Specify key features like color or material of the product
All numbers should be numerals
Do not include the price
Use 'and' and not ampersands (&)

Bullet Points
Once you are done writing your product title, the next part is to focus on your key product features or bullet points. Sellers are allowed up to 5 bullet points of 10 to 500 characters each – make sure you use all of that space. Bullet points should be used to convince shoppers to make a purchase by explaining the uses and benefits of your product. Including relevant keywords and providing organized information about your product is more opportunity.
Tips for writing great Amazon bullet points:
Highlight the main feature or benefit in the first part, following through with a more detailed explanation
Describe how your product helps solve the customer's problem
Be specific with the product information, such as quantity, sizing, colors, and materials
Start each bullet point with a capital letter
Be consistent with the tone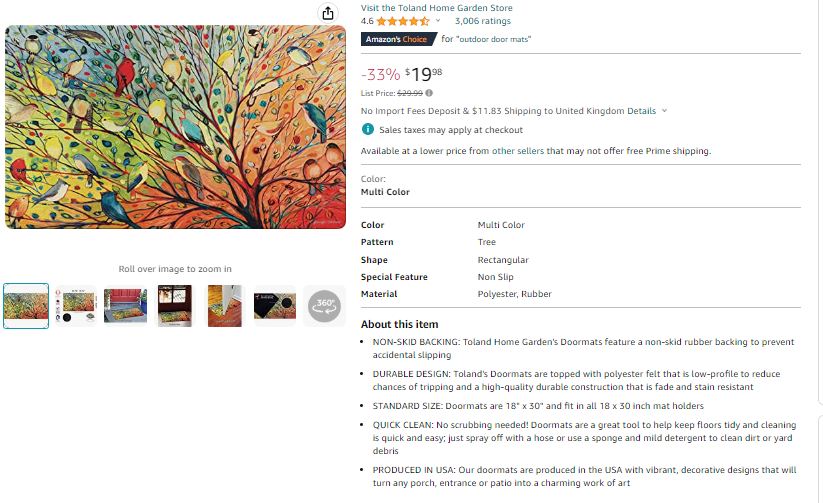 Product Image
Appealing images can increase the dwell time on your product page. You are allowed to have nine product images, including a main image, and 5-6 images are regarded as the optimum number. Amazon stipulates that the main product image dimensions must be at least 1000 pixels on the longest side and 500 pixels on the shortest side in order to be zoomable. A listing missing a main or low-quality image will not appear in the search result until you fix the listing. If required, consider hiring a professional photographer to take outstanding photos of your products.
Guidelines for your Amazon product photography:
Images must accurately represent the product, its features and its advantages.
Product must fill at least 85% of the frame.
Use neutral backgrounds.
Show your product from various angles.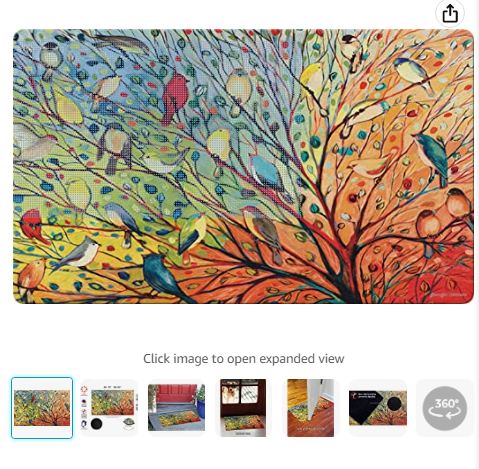 Product Description
The product description is located further down the product detail page and is an opportunity to promote engagement with lively and informative writing. You are allowed up to 2,000 characters in the product description section; you should aim to use as much of that space as possible to do this best. You must add relevant keywords, just like bullet points in your description. For best practices, use shorter sentences and create a copy that is easy to read and informative.
A+ Content
If you enrolled in the Amazon Brand Registry Program, you also have the option to create A+ content or Enhanced Brand Content for your listings. This content replaces the product description but is a great way to add customized templates, large images, and more.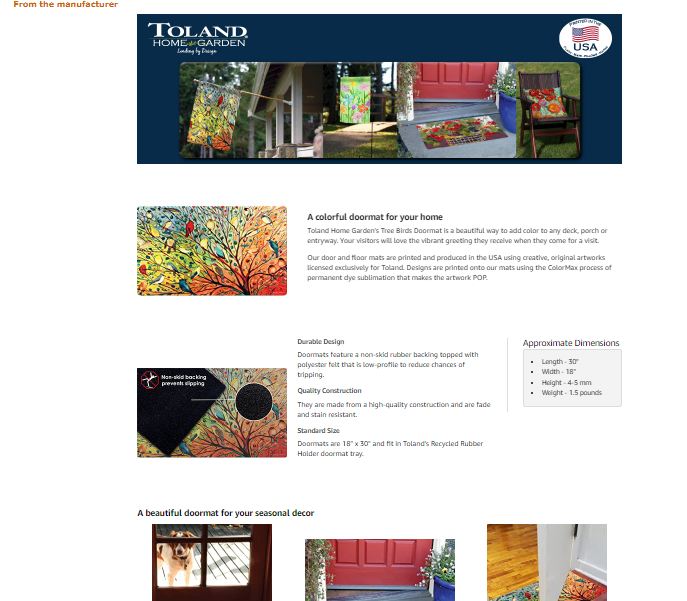 Backend Keywords
You can include 'backend keywords', which are indexed by Amazon, and keywords are one of the main optimization factors. You need to know what relevant keywords you are targeting when creating listings because you only have 250 bytes for your backend keywords. When populating your backend keywords, keep these tips in mind:
Do not repeat words
Do not use any punctuation
Use different variations and spellings of relevant keywords
Final Thoughts
A great and effective listing on Amazon is a delicate balancing act of optimizing both the Amazon algorithm and customers. So, now that you know what to do to optimize your listings, invest your time to create a listing that ranks well on Amazon and converts well with customers.