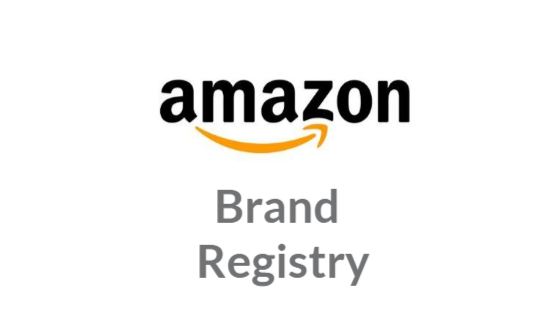 A fantastic approach to building a brand and making money is to sell on Amazon. Protecting your brand from fraud should be one of your top priorities as an Amazon e-commerce business. If you are not careful, many things may negatively impact your business.
Since Amazon has grown so rapidly, there has been a considerable increase in the number of counterfeit products on the marketplace, endangering the trust of both buyers and sellers.
Customers face a serious threat by the staggering 3.3% share of fraudulent products in global trade. In addition to affecting customer trust, it also harms brand reputation resulting in a loss.
Amazon launched the Amazon Brand Registry program in response to these issues. More than 130,000 brands have already adopted this approach, and as a result, Infringement on the platform has been reduced by 99%. If your Amazon seller account is qualified, it is a wise investment to register your brand trademark with the Brand Registry. 
This article takes a deep dive into the Amazon Brand Registry, its benefits, and the steps to get started.
Table Of Contents
What is Amazon Brand Registry?
Benefits of joining the Amazon Brand Registry
Requirements to enroll in Brand Registry
How to sign up for Brand Registry?
Cost to apply for Brand Registry
Conclusion
What Is Amazon Brand Registry?
Amazon Brand Registry program is a service that identifies brand owners to Amazon. It supports protecting Amazon product content and intellectual property for brand owners.
Amazon states:
"For brand owners, enrolling in the Brand Registry provides access to powerful tools to help protect your trademarks, including proprietary text and image search and predictive automation."
Brand owners can get in touch with an allocated team at the Brand Registry to report intellectual property infringement, policy violations, listing issues, and technical issues.
Besides brand protection, Amazon grants brand-registered owners access to additional marketing programs like A+ Content and Amazon Storefronts. It can make a huge difference if you want to expand your Amazon store further.
Benefits Of Joining The Amazon Brand Registry
You can access many of the registry's benefits and functionalities directly from your Amazon Seller Central dashboard. As soon as you enroll in Brand Registry, you may access different views by clicking the Brands button on Seller Central's main navigation bar. The main benefits include the following:
1. Complete Brand Protection
You have total brand protection over your product listings with the Amazon Brand Registry. This gives you more control over how the platform presents the information from your product listing and how you wish to promote your products. Your listings will be safeguarded in many ways:
Keeps your advertising data secure.
Protects your brand name from being associated with low-quality products.
Prevents the information on your product listing from changing.
2. Engaged Customers
You can immediately enhance the user experience of your online store and discover more effective methods to engage your consumers once you register your brand on Amazon. You will have access to all the necessary tools to set your Amazon store stand out from your competitors, such as the following:
Create an Amazon storefront that is easily customizable.
Leverage the use of Sponsored Brand Ads.
3. A+ Content Access
The "A+ Content Manager" (also called Enhanced Brand Content) is one of the highlights of Amazon's Brand Registry. In Seller Central, select the Advertising navigation tab to access the A+ Content Manager.
In addition to the typical plain-text product description, enhancing your brand content enables you to add additional text, images, infographics, and unique modules to your product listings. Ultimately, it makes your listing appear much more professional.
4. Customer Insights
To achieve the finest outcomes on Amazon, it will be essential to understand the needs of your audience and what drives them to make purchases. You get access to data on customer search and the purchasing behavior of your target customers with the advanced analytics feature of Amazon Brand Registry.
You will be able to identify which products are most successful with your audience quickly, the major demographics they fall into, and the search terms they use most frequently. After that, you can utilize the insights to enhance both your products and the in-store customer experience.
5. Sponsored Brand Ads
The headline advertising that shows up at the top of the page in your Amazon search results is known as Sponsored Brands and is another great option to engage with customers. 
You can make use of these ads to help promote brand discovery by using custom messaging to influence customers' perceptions of your brand. What better approach is there to draw attention to your brand than when customers are already looking for it?
6. Amazon Live Creator
You can now use Amazon Live to include interactive, live-streamed video into your business strategy if you have ever wanted to engage with your customers directly. Sellers can share their brand story using this feature of the Amazon Brand Registry. 
The live-stream video can be used to show potential consumers how your product works or to live chat with them and respond to any queries they may have.
Requirements To Enroll In Brand Registry
Depending on the country, the exact requirements may vary. But all require the following:
1. An active, registered trademark in that country that is used on your product or packaging. The trademark must be a text-based mark or an image-based mark with text.
2. The capacity to prove your ownership of the rights through the public contact information specified on your trademark registration.
3. A Seller Central or Vendor Central account on Amazon.
Currently accepted Amazon global selling countries are:
The United States
Brazil
Australia
India
Japan
France
Germany
Italy
Turkey
Singapore
The United Kingdom
Spain
Saudi Arabia
Egypt
Sweden
Poland
Benelux
European Union
United Arab Emirates
How To Sign Up For Amazon Brand Registry?
Once you have satisfied all of the Amazon prerequisites, you are ready to begin the enrollment process.
Step 1: Use your seller central login information to access your Amazon Brand Registry account. Create a new account for free if you do not already have an Amazon seller or vendor central account. It is recommended that you upgrade to a professional account if you already have an individual seller account.
Step 2: Sign in and navigate to the dashboard after creating your brand registry account. Go to the homepage and select "Enroll a brand," and click the "Enroll your brand" button on the next page. 
Step 3: Provide your brand name, choose a trademark office, and enter your trademark number in the first place of the enrollment form. Take note that only one trademark office can be selected at a time. If you hold multiple trademarks in different countries, then you can add them after your enrollment is approved.
Step 4: Upload at least one high-resolution image of your product in the following section, making sure the product name and logo are clearly visible. To continue, click "Next."
Step 5: Give details about your selling account here, whether you are a seller, a vendor, or neither. The product categories (e.g., apparel, kitchen, electronics) under which the products should be listed. Provide the ASINs of the best-selling products in each category if you have active product listings on Amazon. Additionally, include information if you have a direct-to-consumer website or a storefront on another marketplace.
Step 6: To continue to the last section of the enrollment form, tap "Next." There you must submit manufacturer and distribution information for your products. After you have completed all the areas, press "Submit" to begin the enrollment process.
Step 7: Amazon Brand Registry will issue a verification code to the trademark correspondent provided on your trademark record when you submit your enrollment form. Obtain the verification code from the email, then log in to your Amazon Brand Registry account. Go to "Case log" and select "View or Respond" for the relevant case.
Step 8: Select "Reply" and enter the verification code. Send the response. Your application will begin being reviewed by Amazon. The review process may take some time, so be patient.
Cost To Apply For Brand Registry
You can join the Amazon Brand Registry for free. Your trademark registration with the applicable country or countries would be the only expense.
Conclusion
Stores on Amazon stand to benefit greatly by joining the Brand Registry program on the e-commerce platform. You will have everything you need to increase sales and boost awareness, from better protection to many opportunities of engaging customers.
It has a proven track record of minimizing infringement and offering useful tools for brand growth, making it a must-have for any seller who takes their business seriously.
Take advantage of the opportunity, but do not misuse the chance. Ensure the legitimacy of any claim you make, or you risk having your access to those tools withdrawn, or even worse, your account can be suspended.
If you are an eligible brand owner for Brand Registry, we highly recommend that you sign up for it and utilize its opportunities.