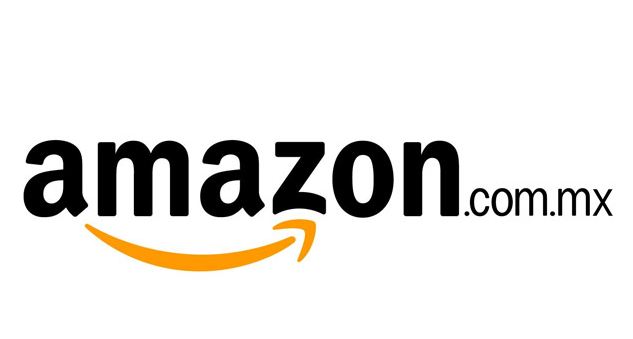 If you already sell on Amazon and want to branch out into other markets, you can sign up for the Amazon Mexico marketplace. A great strategy to expand your business and reach new consumers is by selling on Amazon Mexico. You can start selling on Amazon Mexico with confidence by following a few simple steps and staying up to date on Amazon's policies.
Are you considering selling on Amazon Mexico? Want to be certain it is the right action for your brand? If yes, then this article is for you.
On This Post
What is Amazon Mx
Requirements to launch an Amazon Mexico Business
Things to consider before selling on Amazon Mexico
How to Start an Amazon Mexico Business
Final Thoughts
What Is Amazon Mx
The Amazon marketplace for consumers in Mexico is called Amazon Mx. As of 2017, it also provides a Prime Program, similar to the one in the United States, with benefits including free shipping, Prime Video, and other important bonuses.
In a few particular markets (for example, Mexico City), Amazon Prime Mexico also provides some of the one- and two-day delivery options that we see in the U.S.
Requirements To Launch An Amazon Mexico Business
Although selling on Amazon mx is not a difficult process, there are a few prerequisites that must be met in order for it to go well. You need to have a Mexican bank account and a tax ID number. If you want to sell from Mexico on Amazon mx, this is much more crucial.
You must register your business as a company in order to obtain your Tax ID or RFC in Mexico. The steps for registering your business as a company in Mexico are listed below:
Choose the right type of company or legal structure
Provide the desired company name to the Ministry of Foreign Relations
Prepare the Articles of Incorporation
Submit the required documentation to the SAT to obtain a Tax ID
Register the company in the Mexican Public Registry
Register the company with the Mexican Social Security Agency
You will need to present evidence (documents) to show that your company is a legal entity after finishing the company registration procedure in order to obtain your Tax ID. The documents are:
Certified copy of the Articles of Incorporation
Proof of having an office address
Certified copy of the Power of Attorney for the Legal Representative
The ID of the Legal Representative
You will not require a Mexican Tax ID if you use Amazon FBA.
Things To Consider Before Selling On Amazon Mexico
Your capacity to manage customer support requests, returns, and replacements is among the most important things you will want to consider before selling your products on Amazon Mexico. Here are some more details on things to think about while selling on Amazon Mexico:
1. Shipping costs
Shipping charges will naturally go up when you sell on Amazon Mexico, especially if you are sending from a remote part of the U.S. Additionally, FedEx, DHL, or UPS are recommended by Amazon rather than USPS or Correos de Mexico for shipment, and will add costs as well.
2. Duties and Fees
Additionally, there are other logistical costs to take into account, such as taxes, duties, and fees for overseas shipment. Before proceeding, make sure you accurately estimate these for your items.
3. Language barriers
You need to speak to customers in their local language in order to establish confidence and provide purchase specifics. You have to ensure you have team members who speak Spanish so they can assist.
4. Returns
It is challenging to handle returns on Amazon Mexico. To begin with, you require a local address in order to process returns. If not, you will have to pay for the full return (shipping included) yourself or refund purchases without the returned items, both of which will hurt your bottom line.
Many of these issues can be overcome by using Amazon FBA in Mexico.
How To Start An Amazon Mexico Business
It is quite simple to launch an Amazon business in Mexico. Here are the steps you need to take to get started:
1. Register for a Seller Account
You must first create a seller account on Amazon's website in order to start selling on Amazon Mexico. There are two types of accounts available: individual and professional. Although the individual account is free, there is a cost associated with each item you sell. The professional account includes a monthly fee and offers additional benefits with lower per-item fees.
2. Set up your account information
You must fill out your account information after registering your seller account. Your contact details, payment information, and tax information are all included in this. Along with that, you will have to provide information on the categories and ASINs of the items you want to sell.
3. List your products
You can start listing your items on Amazon Mexico once you have completed the account setup process. You can either do this manually or utilize Amazon's bulk upload tool to upload multiple items at once. Product information, including the title, description, images, and price, must be provided.
4. Fulfill your orders
You must fulfill the order when a buyer places one for one of your products. You can accomplish this by shipping yourself or using Amazon's fulfillment services. Amazon will take care of the shipping, packing, and customer service for you if you choose to use their fulfillment services.
5. Manage your account
You will need to manage your account to keep everything running smoothly as your business grows. This involves keeping an eye on your orders, managing your inventory, and answering customer service queries.
Final Thoughts
You should introduce Amazon Mexico gradually, as you would with any new business, especially one in a foreign area. Start with a few items and take your time to become familiar with the logistics and how everything works. You may then expand to more products and greater sales volumes if you are assured of your strategy.
If you are looking for expansions into Canada, check out our ultimate guide on How To Start Selling On Amazon Canada.
Have you already launched your business on Amazon Mexico? Or are you planning to launch soon? Let us know in the comments below!