Amazon buyers can now order products directly from video ads that show on IMDB TV and Fire TV. The whole order placement can be done with a few voice commands to Alexa or by using a smart remote. Amazon has been gearing up their efforts of allowing sellers to advertise better and they have recently revamped their entire Amazon Ads console on seller central.
Video ad has been widely popular among Amazon sellers as it has proven to be a great way of getting more sales; sometimes at a cheaper cost than usual Sponsored Products ads. Adding this new interactive feature (still in beta as of October 2021) would only enhance the conversion ratio and allow sellers to run profitable ads. Sellers can assume that at the beginning this will be an invite-only feature for Amazon sellers.
As you can see on the video above buyers can now interact with the advertising and they can click on the product add them to the cart and basically have them ship to the address without opening their phone or without opening their laptop at all. That means when sellers run video advertising they can expect better conversion from the advertising with their run and advertising cost of sales (ACoS) will be lot less as well.
Here at his ZonHack we actively use video ad for our clients to get the most amount of sales especially if your product is brand new. For a new product, buyers are understandably very hesitant to complete the purchase. Because most new products have zero reviews and zero brand reputations as well.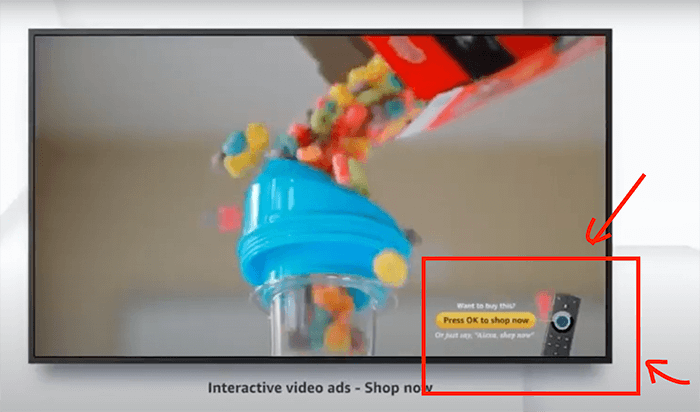 However, if you have a good quality video you can always show the features of the product so that people can understand the benefits & quality of your product a lot better than simply looking at images. Video has worked so very well for brand new products to launch on Amazon for our clients.
Most sellers feel that they will have to spend thousands of dollars on video production in order for them to be able to run video ads. But we can show you how you can create a video with a very limited budget and run profitable video ads. Send us an email at [email protected] book a consultation call with us to discuss this for FREE!