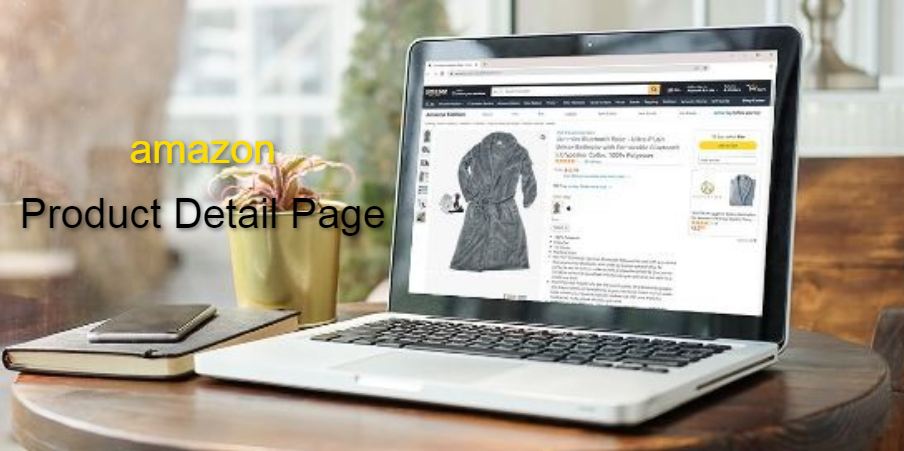 There is an Amazon product detail page for each and every product on Amazon. Important information that buyers may find helpful before making a purchase is provided in detail, such as size, color, price, shipping information, and reviews. The product detail page is essential, regardless of whether you are an Amazon seller or vendor with an inventory of products. It will help to list your products on the Amazon marketplace and make sure that your buyers can easily find them.
Another way to think of the product detail page is as an encyclopedia for the product or even as a brochure that just discusses that one particular product. Depending on our skill in offering the product details, the product detail page may or may not turn a visitor into a prospective purchaser.
Important points to consider in a product detail page:
– It should persuade the visitor to make a purchase from you and become your customer.
– The page has to provide as much information as possible about the product.
– In an effort to make your product appear attractive, do not provide any inaccurate or deceptive information.
We will go over the complete detail page in this blog post so that you have a basic idea of how to use it most efficiently.
Quick View
Structure of an Amazon product detail page
Effective ways to optimize Amazon product detail page
How to create a product detail page
Conclusion
The Structure of an Amazon Product Detail Page
Some essential components that show product details are included on Amazon's product detail page. To ensure that both your brand and your customers get the most out of your product description page, you must optimize these components.
Brand Name
A major source of recognition is brands. Your brand name will link to your Amazon store, and when buyers click on the brand name, they will be sent to your Amazon store.
Title
When users browse the search results, they will discover details specific to each product. Your product detail page can be accessed directly from these titles.

Product Reviews/Ratings
After the brand name and title, this number appears. It shows the rating and number of reviews your product has received.
Variations
Make sure to provide all of your available options, such as sizes and colors, on the product detail page so that buyers can choose the one they want.
Bullet Points
You can use up to five bullet points per product. The features and advantages of the product are explained in further depth here.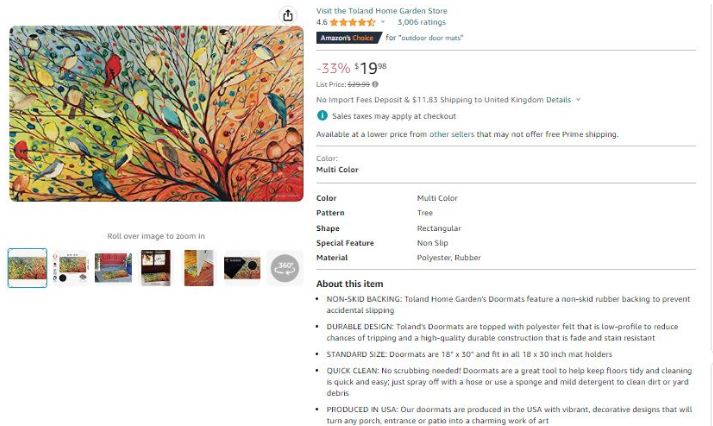 Images
You can include up to seven product images with your main image on your detail page. Take seven high-quality images from all directions, including the main shot of the product. When creating the product detail page, you have the option to upload this image.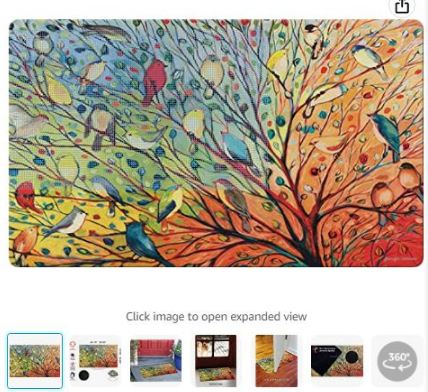 Product Video
Videos provide a more thorough demonstration of your product, allowing the viewer to have a more realistic understanding of how it functions.
Price
The price of each product will appear after the title of the product on the product detail page. The product detail page must have a valid product price. This will enable customers to quickly determine whether or not the product fits within their budget.
Buy Box
Customers can put items in their shopping cart by using the "Add to Cart" or "Buy Now" button on this display. Before a product may be listed in the Buy Box, it must first fulfill the eligibility standards.
A+ Content
You can talk more in-depth about your product in this section. If you are enrolled in the Amazon Brand Registry, you can create A+ content using images and custom themes.
Customer Questions & Answers
This is the place for anyone to ask questions they may have concerning your product. Inquiries on the detail page are open to responses from previous buyers and sellers.
Product Details
Product specifications, first availability date, top seller ranking, manufacturer, ASIN, and reviews are the primary terms covered in the product description. Customers can assess the popularity and authenticity of the product in this area.
Customer Reviews
Customer reviews are found at the bottom of the product detail page. Visitors can see the reviews left by previous buyers here.
Effective Ways to Optimization
Optimization is essential to increase traffic and conversion. To rank as high as possible on Amazon search engine optimization is necessary.
Title
Amazon suggests the following structure – [Brand] + [Sub-Brand] + [Model Number] + [Size] + [Product Description] + [Defining Features]
Here are some tips we recommend you follow for a great, optimized title:
– Capitalize the first letter of each word
– Include the brand name
– Mention product size
– Specify key features like color or material of the product
– All numbers should be numerals
– Do not include the price
– Use 'and' and not ampersands (&)
Bullet Points
Tips for writing great Amazon bullet points:
– Highlight the main feature or benefit in the first part, following through with a more detailed explanation
– Describe how your product helps solve the customer's problem
– Be specific with the product information, such as quantity, sizing, colors, and materials
– Start each bullet point with a capital letter
– Be consistent with the tone
Product Image
Guidelines for your Amazon product photography:
– Images must accurately represent the product, its features and its advantages.
– Product must fill at least 85% of the frame.
– Use neutral backgrounds.
– Show your product from various angles.
Product Description
The product description is located further down the product detail page and is an opportunity to promote engagement with lively and informative writing. You are allowed up to 2,000 characters in the product description section; you should aim to use as much of that space as possible to do this best. You must add relevant keywords, just like bullet points in your description. For best practices, use shorter sentences and create a copy that is easy to read and informative.
A+ Content
If you enrolled in the Amazon Brand Registry Program, you also have the option to create A+ content or Enhanced Brand Content for your listings. This content replaces the product description but is a great way to add customized templates, large images, and more.
Backend Keywords
You can include 'backend keywords', which are indexed by Amazon, and keywords are one of the main optimization factors. You need to know what relevant keywords you are targeting when creating listings because you only have 250 bytes for your backend keywords. When populating your backend keywords, keep these tips in mind:
– Do not repeat words
– Do not use any punctuation
– Use different variations and spellings of relevant keywords
How to Create Product Detail Page
Follow these steps to create a product detail page:
1. Navigate to the Seller Central sign-in page on Amazon and enter your password and Seller Account username to log in. In order to upgrade to a Professional Seller account if you are not currently one, click "Upgrade" after selecting "Seller Account Information" under Settings on the page that displays.
2. Click the "Create a Product Detail Page" link (this link shows only if you have a Professional Seller account) on the Manage Your Inventory page in your Seller Account.
3. Categorize your item. You have two options for finding a category on this page: either browse the categories or enter search phrases into the search box and click "Find Category." To select the relevant subcategory, click on it.
4. Enter the name of the product and any other information that is needed, such as the UPC, EAN, or ISBN code, if it is available, to help identify it. Different categories may require different information from Amazon, and each mandatory field has an asterisk next to it.
5. Include a product description and add product photos on the following pages.
6. Provide a price for the product, its condition, and shipping information. When you list your own product on an existing product page, this information will appear there.
Conclusion
It may be thrilling to sell products on Amazon. But being an expert at selling on Amazon might be just as difficult as learning a completely new business strategy. One of the most important elements of creating a profitable Amazon business would be comprehending the Amazon product detail page.
To boost sales and profits on Amazon, the product detail page is crucial. Having a well-thought-out strategy on your product detail page may make a difference, as Amazon is a competitive platform for sellers.