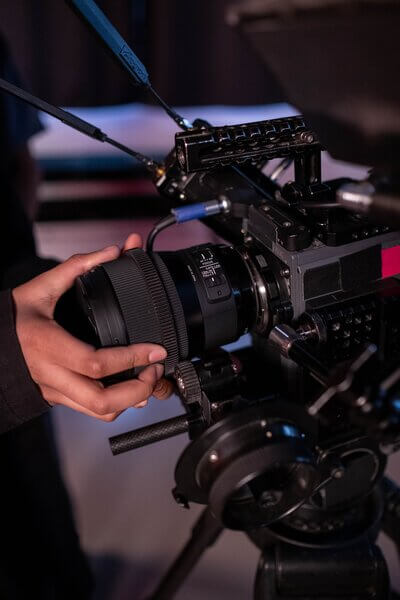 Creating Amazon sponsored brands video for your product listing is a great contributing advertising option on Amazon. About 88% of customers confirmed that they had been convinced to make a purchase by watching a brand's video.
Amazon video ads for products will generate more conversions and boost your brand awareness. It will differentiate your brand from competitors. A good Amazon video advertisement's average click-through rate (CTR) is 7.5x higher than display ads.
This article will cover everything you need to know about Amazon video ads as a beginner. Continue reading this guide if you struggle with making video ads for your products.
Table Of Contents
What is Amazon sponsored brands video?
Sponsored brands video placement
Amazon video ads specifications
Tips to stand out with your videos
Conclusion
What Is Amazon Sponsored Brands Video?
Amazon sponsored brands video, formerly known as 'Video in Search,' are another great way to engage customers and get them interested in your product. Sponsored brands video are video ads for individual products, just for one product that is being sold.
Statistics say utilizing video ads has proven to increase CTR (click-through rate) by 108.1%. Sponsored brands videos were only available on mobile, but now the ads appear on both desktop and mobile. These ads help shoppers to discover your products and brand in a new and engaging way. You can grab the attention of consumers with all the different movements and effects you can use in your videos.
Sponsored videos are keyword targeted on a cost-per-click basis and contain links to your product page so that customers can view and make a purchase decision.
When a customer searches for a specific keyword and if your product fits the search term, then Amazon displays your sponsored video in the search result.
It requires a minimum ad spend, so not anyone can take advantage of this feature. Another requirement to avail of the opportunity is you need to be a part of the Amazon Brand Registry program.
Sponsored Brands Video Placement
1. Search results

2. Product pages

Amazon Video Ads Specifications
Amazon has set guidelines for sponsored videos appearing on the platform.
* Video dimensions: 1920 x 1080 px (16:9) recommended.
* Frame rate: At least 15 FPS.
* Audio: 128 kbps / 44 kHz.
* Recommended bit rate: 2 MBps.
* Preferred codec: Video – H.264, MPEG-2, or MPEG-4; Audio – MP3 or AAC.
* File size: Less than 500 MB.
* Video duration: Desktop & Mobile – up to 3 minutes (15 seconds or less highly recommended). Fire tablet – up to 15 seconds.
* Letterboxing: Videos should not have black bars on any side of the video content.
Your videos must not contain the following:
* Informal language.
* Price saving claims.
* Pressuring language.
* Customer reviews.
* Poor audio quality, including unclear or inaudible sounds.
* Poor video quality and low resolution.
Tips To Stand Out With Your Videos
Use Sponsored Brands video to help customers discover your products and brand as they shop on Amazon. A successful Sponsored Brands video does not require big budgets, film sets, or special effects. Here are the tips provided by Amazon to engage customers, you can follow:
Stay True To Your Message
Content has the most impact on customers when it has a clear selling point as its main message. When you start, ask yourself the following questions:
1. Why is this product important for customers?
2. How does this product add value to customers?
3. What are the product's or my brand's unique differentiators?
4. How do my brand values speak to my customers' needs?
Define Your Goal and Your Audience
Keep your Sponsored Brands video focused on the most crucial information around the product and away from any distractions. Before you create your Sponsored Brands video, define what you want it to accomplish.
1. If your campaign objective is brand awareness, we recommend focusing on building an emotional connection between customers and the product.
2. If your campaign objective is consideration or purchase, we recommend focusing on the key differentiators of the product and why customers should buy it.
3. Take the time to know your audience and tailor your message accordingly. Research and understand your customers' interests and preferences to offer features best for them. Make sure your content is educational, demonstrative, and product focused. Consider the importance of brand storytelling to address your customers in the best way.
Tell A Story
Share a story in your Sponsored Brands video to inform and help customers in their decision-making process. Choose a storytelling approach based on your campaign goal.
1. Education: Help customers learn about your product by focusing on its unique selling position, not on the nitty-gritty product features (e.g., "10.5 WXh-200 camera battery with optimized v10 core").
2. Customer impact/benefit: Explain to customers what the product benefits are and why it will positively affect their lives.
3. Brand differentiation: Show customers why your brand and product are unique.
4. Inspire: Connect with customers by creating an inspirational or aspirational video. Videos that connect or resonate emotionally with customers help brands and products stand out.
5. Beauty shots: Grab customer attention by showcasing captivating images or videos of your product.
Create 15 to 30-second Videos
The optimum length for a video to make a lasting impression is between 15 and 30 seconds. In this time, you should aim to keep customer attention by telling your product story.
Show the product in the first 2 seconds of the video. This is your chance to make the best first impression possible to customers.
Include the product function in the first 5 seconds of the video.
Keep in mind the mobile view. Make sure the product is not too small throughout the video.
Include A Logo and A Call To Action
Have your logo appear at the beginning or at the end of your Sponsored Brands video to help remind customers who you are. Once the video ends, it will automatically loop. Consider adding an end card to allow for some breathing room, or get creative and make your loop seamless.
A simple CTA (call to action) in your Sponsored Brands video helps improve your ad's performance by suggesting customers to take the next action. CTAs should be short, clear, and precise, like "Learn more," "See more," or "See details."
Use Closed Captions
Many customers look for products on their mobile devices and watch ads without sound. Sponsored Brands video ads autoplay and launch on mute, with customer-initiated-on-click audio. Therefore we recommend videos that can easily be understood and are still engaging without sound. If you are conveying any information via voiceover or from an on-screen actor, consider adding captions to ensure customers don't miss any important details.
To ensure text can be easily read on smaller screen devices, we recommend using Helvetica or a similar sans-serif font at a minimum size of 75 pt or 80 px. We also recommend displaying the text in white on top of a black bounding box set to 80% opacity.
When it comes to on-screen text, less is more. If you use it, a large text size (at least 30 pt or 35 px) is key for customers to read on mobile devices easily.
Make Sure The Video Is Locale Specific
Videos without audio tracks are acceptable. However, keep in mind:
It must be clear to customers that the video has no audio (for example, the ad has a disclaimer that reads "no audio" or there are no characters that appear to be speaking).
Customers must be able to understand the video without audio.
Videos must be in the primary language of the locale in which the ads are displayed. Subtitles (or text transcripts/translations) in the local language are required if the audio is in a different language. Important text within the video, such as product information and instructions, must be in the local language.
Find Suiting Music/Audio
When selecting music for your Sponsored Brands video, pick something that matches the tone of the ad and is a high-quality audio file. Low-quality audio (distorted, fuzzy, scratchy, etc.) will make your ad seem less professional and won't be as appealing to customers. Additionally, stay away from songs or sound effects that are loud and abrasive.
Consider Mobile Customers
Many customers are looking for products on their mobile devices. Keep this in mind when creating your Sponsored Brands video, especially when it comes to:
The size of your product, logo, or text on screen.
The amount of information you include on screen.
The use of closed captions.
Set The Right Frame
For a better customer experience, stay away from using videos that are letterboxed or pillarboxed. Do not include black bars on any side of the video content.
For a better user experience, ensure that text (including closed captions) does not interfere with the dark red portions of the safe area template.
Conclusion
Sponsored Brands Video ads are relatively new and a significant way to stand apart from your competition in the huge Amazon space. Your products may need that extra helping hand when it comes to convincing shoppers to buy them, Sponsored brands video can give you that advantage. An investment in Amazon video ads is well worth the cost.
Have you created your sponsored video yet? How is it going? Let us know in the comments below!