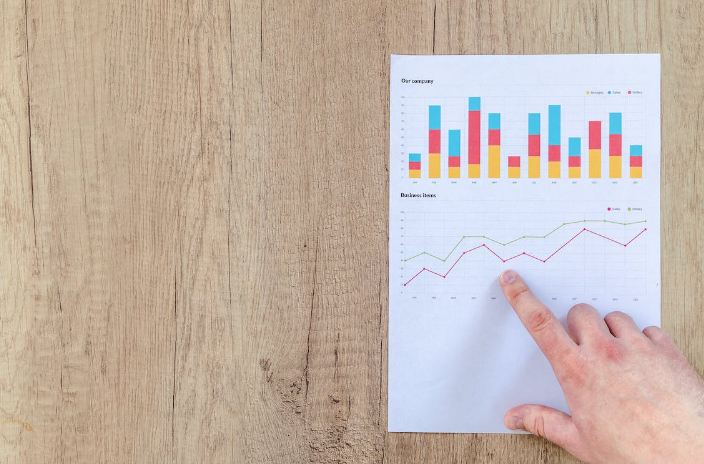 The importance of data cannot be overstated if you are an Amazon seller. Without it, you have no idea which products are selling the best, how your customers are reacting, and other key information for managing your business.
You might be familiar with the Business reports on Seller Central if you sell on Amazon. However, the quantity of data you receive in rows and columns might be overwhelming. However, the quantity of data you receive in rows and columns might be overwhelming, and most sellers decide to ignore these reports.
This article will help you find the right report if you are seeking to figure out how to get the Amazon Seller Central all orders report, learn what's happening with your inventory, or look at your sales and traffic.
On This Page
What are the Amazon seller reports?
How to access them?
Why seller reports are important
Types of Amazon seller reports
Metrics you should monitor
Conclusion
What Are The Amazon Seller Reports?
Sellers can use the data in Amazon seller reports to focus on the important aspects of their businesses. You can access the Business reports in the main tab > Reports area within your Seller Central account.
Not every piece of data in the reports is useful. There are a few significant ones that you should be aware of. A limited number of reports offered in Seller Central are accessible to all sellers, while some of them are exclusively available to FBA sellers, and some are available to brand-registered sellers.
How To Access Amazon Reports?
Log in to your dashboard and select "Reports" from the top menu to see Amazon Seller Central reports. Click "Business Reports" to obtain data about your business operations, such as sales and traffic, and click "Advertising Reports" to access reports regarding advertising. Meanwhile, the Inventory Reports is located on the Inventory drop-down menu toward the left side of the screen.
Why Seller Reports Are Important
You have immediate access to the data in Seller Central. It provides details on how your customers interact with your products and how frequently they make purchases. Additionally, you can also learn more about the quantities that customers order in a single transaction. This data is useful to evaluate and grow your Amazon business.
Types Of Amazon Seller Reports
Amazon Seller Central All Orders Report
Go to Reports > Fulfilled by Amazon > Sales > All Orders to get the Amazon Seller Central All Orders report. You can download a spreadsheet of all of your orders for a certain date range from this page.
Amazon Seller Central Business Reports
Reports including data on your sales and traffic, customer shipments, returns, subscription & save, and transactions can be found here. The meaning of each table in these reports is explained below.
Sales and Traffic by SKU
A seller's sales, revenue, and traffic for all the products in the catalog are summarized in the Sales and Traffic by SKU report. They are broken up by day and sorted by SKU.
Sales and Traffic by Child ASIN
The Sales and Traffic by Child ASIN report is identical to the Sales and Traffic by SKU report, except this one is sorted by Child ASIN.
Customer Shipments Sales
Product-level data on customer orders fulfilled by Fulfillment by Amazon (FBA) is provided in the Customer Shipments Sales report. It contains details such as price, quantity, and destination.
Customer Returns
You can access data about FBA purchases that were returned in the Customer Returns report, including the item's condition, the reason for the return, and the location where the items were processed.
Subscription & Save
The Subscription & Save report displays the items sent during the last four weeks, together with the proportion of orders that were unsuccessful due to stock shortages, the average post-discount sales price, and the average discount per SKU.
Transactions – Standard Orders
The Transactions – Standard Orders report offers data on credit card purchases made by customers through Amazon.
Transactions – Invoiced
The Transactions – Invoiced report covers business-to-business (B2B) transactions in which a company purchases product through Amazon Business and receives an invoice from Amazon.
Amazon Seller Central Advertising Reports
Advertising reports are divided into six different categories: sponsored products, sponsored display, DSP (demand side platform), sponsored brands, sponsored brands video, and brand store.
Sponsored Products
These are pay-per-click (PPC) advertisements that Amazon displays in search results for a customer for specific keywords.
Sponsored Display
These are display advertising that does not use specific keywords but rather focuses on customers who have particular interests.
DSP (Demand-Side Platform)
Brands may reach both existing and potential customers by running advertisements on and outside of Amazon using the Amazon DSP.
Sponsored Brands
Unlike with sponsored products, brands can utilize this option to advertise their entire brand and build brand awareness.
Sponsored Brands Video
This is similar to sponsored brands but is focused on leveraging videos to help customers discover your brand while shopping on Amazon.
Brand Store
You may develop a free online storefront for your business, which will enable you to build relationships with your customers and provide them with a place to interact with you more directly.
Amazon Seller Central Inventory Reports
When you review your inventory data, you will deal with 10 reports.
Inventory Age (FBA)
Inventory Age provides a quick picture of how long and how much space your inventory has been occupying in Amazon warehouses.
Manage FBA Inventory
For products in the FBA network, the Manage FBA Inventory report gives ASIN information by listing, condition, disposition, and quantity.
Inventory All Listings
Inventory All Listings displays every listing in a seller's catalog along with details like title, description, and stock levels.
Received Inventory
The Received Inventory report displays the shipments that Amazon has received and their network routing.
Restock Inventory
What inventory is currently in the network and how much can be shipped to Amazon are both shown in the Restock Inventory report.
Reserved Inventory
Any inventory that is still in an Amazon fulfillment center but not now accessible for purchase for whatever reason is referred to as reserved inventory. This inventory is often either in transit between fulfillment centers or has been purchased by a customer (but has not yet been delivered).
Inventory Health & Offers
Due to its merger with Inventory Age, this report is no longer being supported.
Daily Inventory History by FC
The Daily Inventory History by FC report represents simple daily inventory data from Amazon fulfillment centers, including quantity, location, and disposal.
Monthly Storage Fees
The Monthly Storage Fees report explains how your storage fees are calculated by ASIN.
Shipping Queue: Summary
All FBA shipments, including those you are currently working on and those that have already been sent to Amazon, are summarized in the Shipping Queue: Summary report.
Shipping Queue: Contents
The Shipping Queue: Contents report is the same as the Summary report but with more specific information.
Metrics You Should Monitor
There are particular metrics you should monitor to expand your Amazon business despite the availability of several reports. The list is as follows:
Units Ordered
Total Sales
Page Views
Sessions (Traffic)
Unit Sessions Percentage (Conversion Rate)
Buy Box Percentage
Conclusion
Unfortunately, despite the fact that Amazon offers a ton of data, sellers struggle to extract relevant information from it since Amazon makes it difficult to download and compile into a single report. Sellers have to download several reports for different dates and items manually and then manually combine them all, which takes a lot of time. 
The good news is that sellers who want to access their data quickly may do so by using a variety of available tools. Are you using any of those tools or doing it by yourself? Let us know in the comments below!