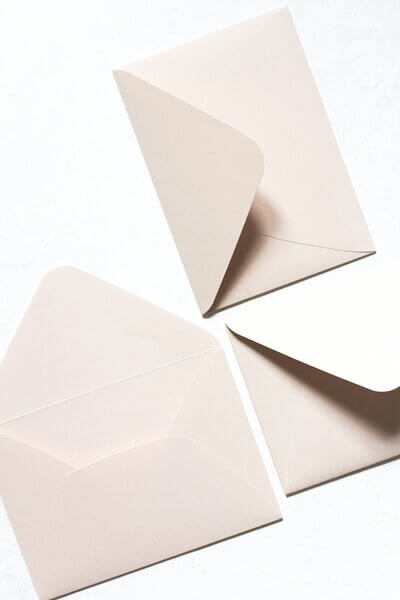 Amazon Message Center, or Amazon Buyer-Seller messaging service, simplifies and protects communication with external sellers. This is a service where buyers and sellers can communicate privately and discuss any queries, issues, claims, feedback, or suggestions related to the product.
Buyers promptly send two types of messages to sellers, and sellers have to answer those messages. The first type of message is where buyers ask about any queries, such as the quality and quantity of the product. Another kind of message is where buyers complain about any issues regarding the purchase.
This guide will teach you more about the Amazon message center and how it can help you succeed as a seller.
On This Page
How to enable Buyer-Seller Messaging
How to access Amazon Message Center
How to open the Amazon Message Center
Best practices to use Amazon Message Center
Communication Guidelines
Wrap Up
How To Enable Buyer-Seller Messaging
If you want to use the Amazon message center, you need to activate it. Please see below. It is very easy; just follow these steps:
1. Select "Notification Preferences." on the "Settings" menu.
2. Click "Edit" in the "Messaging" category.
3. Click the "Buyer Messages" checkbox.
4. Enter the email address you want the messages to be sent by Amazon.
5. Finally, click the "Save" button.
You will only receive messages in the Message Center if you activate Buyer-Seller messaging this way.
How To Access Amazon Message Center
Once you have activated Amazon Message Center, the next step is to find your buyer messages. To access the Amazon Message Center, follow the below steps:
1. Click the "Your Account" tab at the bottom of the Seller Central page.
2. You should see a page with options like orders, gift cards, prime, payments, customer service, and more. You need to click the "Your Messages" labeled button.
3. Here, you will see your inbox, sent messages, all messages, and buyer/seller messages.
4. Click "Buyer/Seller Messages" to filter out the automated messages from Amazon.
How To Open The Amazon Message Center
After enabling the Buyer-Seller Messaging service, you will receive messages from your customers. All your messages will land in your Amazon Message Center inbox. Sellers can contact buyers by following these easy steps:
1. Look for the "Orders" button on the Seller Central dashboard and click "Manage Orders."
2. Select the customer who needs to be contacted from the list of orders.
3. Click on the buyer's name in the "Contact Buyer" section.
4. Send a message to the customer through your Seller Central account or by emailing the buyer's encrypted email address through another email service.
Best Practices To Use Amazon Message Center
To be a successful seller on Amazon, maintaining the Amazon seller metrics is very crucial because the customer support metrics influence your overall seller rating on Amazon.
Consider the following applications of the Amazon Message Center:
Be Responsive
Opening your inbox to respond immediately to each customer requests and concerns is important. You need to ensure always to check buyer messages on Amazon and be responsive.
You are allowed to reply within 24 hours. This is what Amazon defines the right customer service.
Customers who have complaints or issues tend to be more frustrated if not answered within a few hours, resulting in customer loss or reporting.
Provide excellent service to your customers by replying to their messages promptly. This way, they are less likely to get frustrated and more likely to consider you someone they can trust.
Send Proactive Messages
Use Amazon Message Center for your benefit. Sending proactive messages to customers enhances and establishes an excellent seller-buyer relationship.
Buyers want to feel valued and prioritized by the seller. Thus, sending them updates or requesting more information on their order shows how committed you are to providing the best service.
Make Use of Message Filters
Customer messages are filtered into various sections, allowing sellers to sort them more easily. By using filters, you can separate important messages that need to be prioritized, such as shipping updates, refunds, and complaints. As a result, sellers can assign these messages/queries to relevant team members and ask them to continue the conversation.
In a situation where sellers handle everything by themselves, which is very likely, they can reply to messages according to the order of priority. For example, a shipping/payment issue may be dealt with first rather than responding to a review or feedback.
Handle Customer Complaints Professionally
Regardless of how perfect a product a seller has, there will always be a few unhappy customers. Maybe the product did not meet their expectations, the product needs to be fixed, or they had a problem with shipping. Whatever the situation may be, always –
stay calm and composed
understand the issue
offer the best possible solution
Communication Guidelines
Amazon says, "As part of selling on the Amazon store, sellers communicate with buyers both directly and indirectly. Amazon requires that sellers follow the guidelines below for any communication with buyers. The Communication Guidelines policy is meant to protect buyers from fraud and abuse, and to protect you from unscrupulous actions from your competitors. Raising the bar for all communications to buyers benefits all our selling partners, resulting in a stronger marketplace."
Permitted Messages do not include any of the following message types (in many cases we are already emailing customers with this information on your behalf):
Order or shipping confirmations (Refer to the Indirect communication section below)
Messages that say only "Thank you" or that you are here to help if buyers have any problems
Marketing or promotional messaging, including coupons
Language that either incentivizes or persuades the buyer to submit positive product reviews or seller feedback, including by offering compensation, money, gift cards, free or discounted products, refunds, rebates or reimbursements, or future benefits
Language that requests removal or an update of an existing product review
Language that requests a product review only if they have had a positive experience with the product
A repeat request (per order) for a product review or seller feedback
Permitted Messages may not include any of the following:
External links unless they are secure working links (https, not http) necessary for order completion or links to Amazon
Attachments except for those needed to resolve a buyer's issue (for example, shipping labels, invoices, and custom designs)
Logos, if they contain or display a link to your website
Link to opt-out of messaging
Sensitive content in images or text (for example, bare skin, violence or gore, and adult or offensive language)
Tracking pixels or images
Telephone numbers except those related to warranties, shipping providers, or manufacturers
Images of purchased products as Amazon includes those on your behalf
Images that do not relate to your brand or company
Permitted Message styling may not contain any of the following:
Accessibility issues from links without explanatory text (for example, Click here for warranty information) or images or graphics without alt-text
Emojis, including emoticons
Message margins over 20% maximum width
Image or graphic sizes larger than 80% maximum width
Overrides of Amazon's default line height, font family, or font color
Fonts in more than three sizes
Message bodies that are centered or that otherwise override default text alignment settings
More than two line-breaks (spacing between paragraphs) in a row
Unsecure images (http instead of https)
Egregious spelling errors or grammar issues
Wrap Up
The Message Center is a fantastic tool for your business to implement proactive customer care. Effective management and usage of Amazon Message Center will help buyers improve their shopping experience on Amazon.
It is simple to check the Amazon Message Center on their website and mobile app. Just sign in to your Amazon seller account, and follow the steps above in order to send and receive messages.
With the help of this tool, you can keep up with customer messages and respond quickly to them. An example of good customer service that will help your company is being responsive. Microsoft released a research in 2017 that said over 90% of consumers globally think that a brand's level of customer service is crucial when making a purchasing decision.