Start Your Amazon Business Today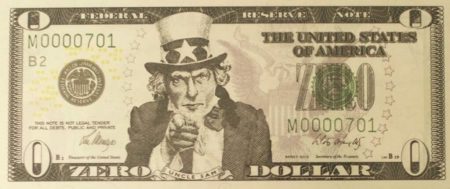 This is How Much
You'll Need to Get Started
Sounds too good to be true?
Proof of Dropshipping Business Success
Check out these videos and see how we have helped our partners to grow their Amazon dropshipping business
100% Turnkey Amazon Dropshipping Business

Start A Dropshipping Business on Amazon Without Big Budget
Let us build you business with zero upfront cost and only investment you'll ever require is when you receive orders from your customers and when you are scaling your business to the moon. We will build you that business without any service fee! Only time we'll get paid is when you make money and we get to share profits 50-50.
Zero upfront business setup fee

Risk free 100% Amazon TOS compliant

50-50 profit share model (no surprises)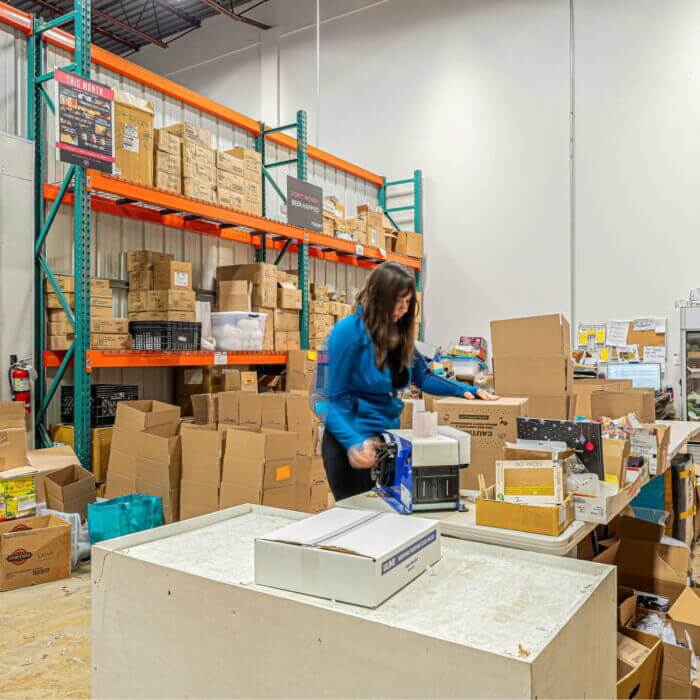 This is How We'll Build Your Business
SETUP LLC & SELLER ACCOUNT
Most of clients do not usually own a business entity and a Amazon Seller account. So we start with setting up those things along with some required documents like reseller certificate EIN etc
FIND PROFITABLE PRODCUTS
We source authentic products from 800+ US based highly reputed and reliable suppliers and partners . We'll use our proven method of shortisitng high ROI products for your Amazon business
MANAGE BUYBOX AND INVENTORY
We work 24/7/365 to win the maximum amount buy box percentage to ensure highest profitibility. We also update inventory count and product pricing real time using our in-house tools.
CONTINUOUS BUSINESS GROWTH
We have a winning strategy on how we can continue to grow your business by month on month basis. We continue to update the products that are offered on your store and
It's perfectly normal to have questions about how this actually works. Let's jump an obligation free call and let us show you how it all works. Or email us at [email protected]
How Amazon Dropshipping Works
Amazon is a widely trusted source of daily shopping for millions of people all over the world. But it's not the cheapest place to buy things. Yet customers continue to shop from Amazon out of habit and convenience

Dropshipping is a popular business model where you list an item for sale at a higher price on a platform (such as Amazon or your own website) and when you receive an order from a customer you go and buy it from a cheaper source and have it sent it to the customer without ever touching the actual product. 

Because it's pretty easy and inexpensive to start a dropshipping business it can be very competitive unless you know what you are doing

 You need to start with products that are popular and sells a lot. There is no point of considering products that do not have much of a demand to begin with. Let's say a particular product sells around 2500 units per month. Since it's very likeley that other sellers are already selling this item you need have a realistic expectation that you'll sell around 100 units out of that 2500 units.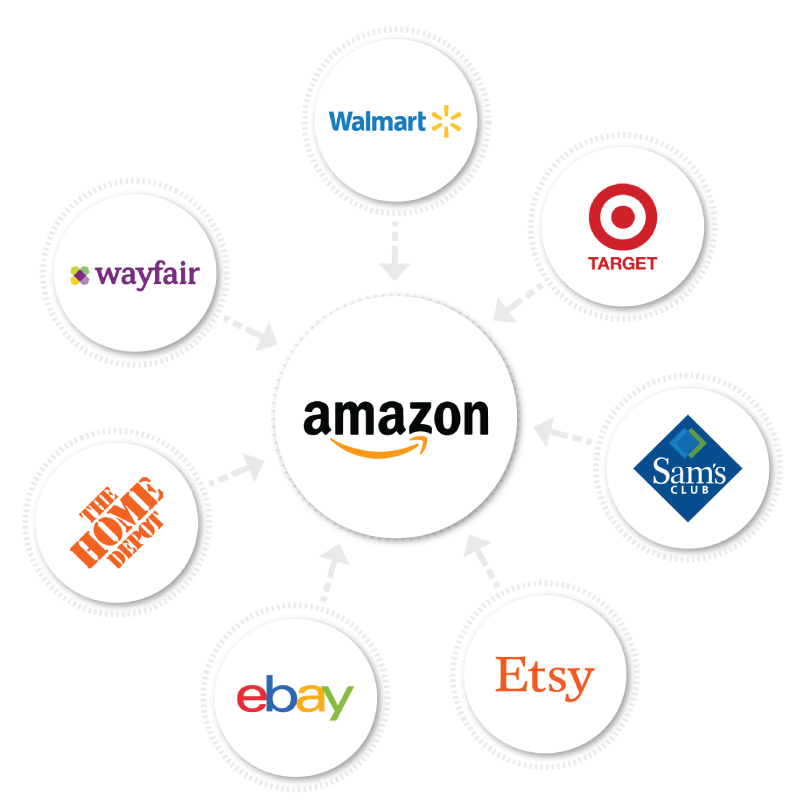 The goal is to find multiple products like this that are not only selling a lot but also profitable for you to source it at a cheaper price from somewhere else. 

Now let's talk about profitability breakdown. Let's say you are selling a product on Amazon for $20 and you have found that product for $12 on Walmart. So simple calculation says that your profit should be $8, right? Well there are some more expenses you need to consider. For example, amazon will deduct 15% as referal fee because you are selling your product on their platform. So for a product that is sold for $20 you'll need to pay $3 as referal fee to Amazon. Another cost you need to consider is shipping fee to the customer's address from the source you are buying the product. Of course in our program we find ways to get free shipping but that's something you'll sill need to consider. Last but not least you need to consider sales tax as well. And that varies which state your customer ordering from. With dropshipping model the general target is to achieve 25-30% ROI (return on investment) for each item sold.
Maintaining good seller account health is extremely important while selling on Amazon on Dropshipping model. This is how you maintain a good account health

>> Ship products on time
>> Not selling items that are out of stock
>> Responding to your customer messages within 24 hours
>> Providing valid tracking number
>> Avoid selling counterfeit products
>> Avoid shipping in branded packaging (Walmart/Sams Club)
>> Avoid selling IP restricted products
>> Be the seller on the record (ask us how this works)

With Zonhack's Amazon Dropshipping Strater program we will take care of all the points mentioned above to make sure we are always doing business as per Amazon's Term's of Service.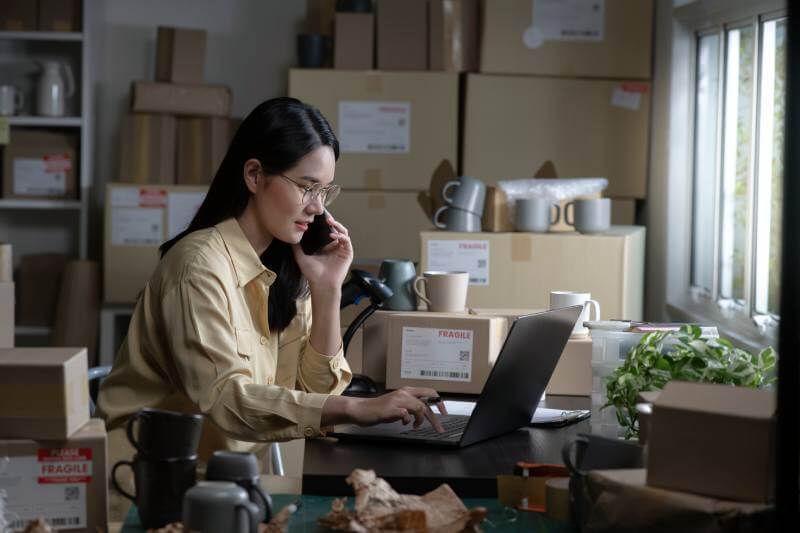 To build a successful Amazon Dropshipping business you'll need continuously do product research and find new profitable products. Because the products that are proving to be profitable now may not be profitable after some time. Besides some products might be going out of its prime demand and sales are falling. The only way of staying ahead of these challenges is to do continuous product research and keep adding new products to your store. Zonhack have you covered for this as well
We source our products from 800+ US based product suppliers and distributors. Beyond providing good pricing we also look for how efficient they are in product authenticity, delivery speed, customer service, return and refund management. We look for active partners who would work along with us to grow our business.
As a result we now have built many relationships with suppliers across north America that are working 24/7/365 to help deliver products to our customers.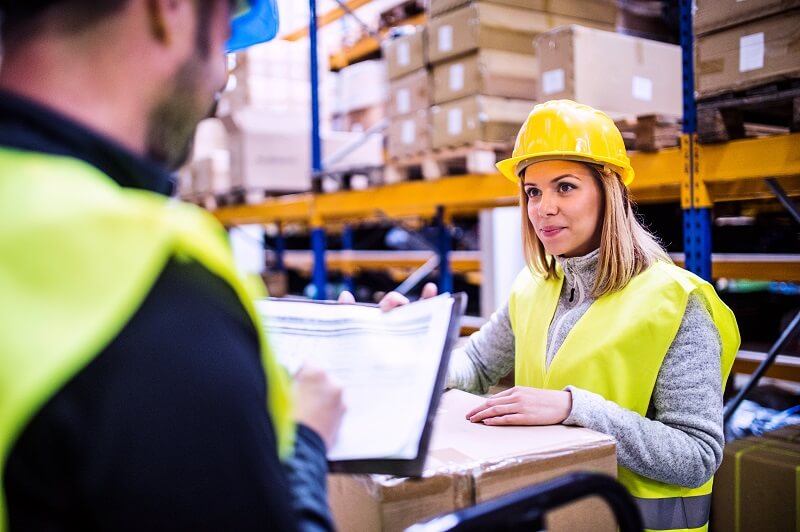 It's perfectly normal to have questions about how this actually works. Let's jump an obligation free call and let us show you how it all works. Or email us at [email protected]
Frequently Asked Questions
We believe in 100% transparency. That means you as a client will get to see how much profit or loss every single order is making in your Amazon seller account. We maintain a shared google sheet where we have a complete breakdown of profitability and order tracking. Here is an example of our order and revenue tracking sheet. 
It's perfectly normal to have questions about how this actually works. Let's jump an obligation free call and let us show you how it all works. Or email us at [email protected]
Years of Experience: Our team of have been managing amazon seller accounts since 2012 and we have witnessed the current dominance of Amazon's business firsthand.
Our current clients can vouch for us: Would you like to talk with some of our happy clients? No problem? We can share their contact with you and you can ask them questions
Continuous Research: We have a dedicated team of R&D specialists that are continuously looking for new market opportunities to take your business to the next level.