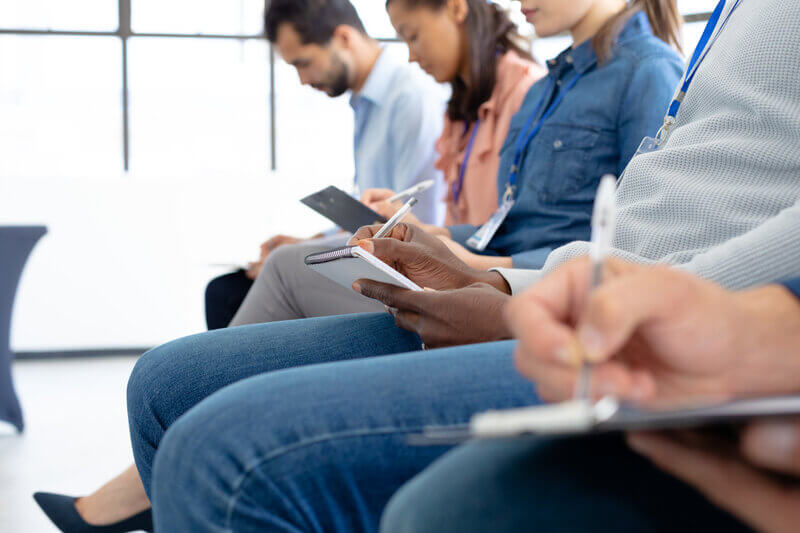 Amazon Accelerate is back for 2023! Amazon has announced its annual seller conference to be held on September 13-14, 2023. The event will take place in Seattle, like the last year. Amazon will likely provide some virtual programs as well.
The conference is designed for seller partners to be inspired, learn, connect, and engage. Inspiration will come from powerful stories of creativity, perseverance, invention, and seller success.
Learning will come in many forms at Amazon Accelerate too. There will be exciting announcements directly from Amazon senior leaders about the newest tools and resources to drive your success. Hundreds of Amazonians will be participating in live Q&A with you.
Connection is also a massive part of the Amazon Accelerate experience. Last year's attendees really appreciated the networking opportunities Amazon provided. They were able to meet with folks from Amazon Selling Programs and other service providers in person as an added opportunity.
Engagement is the key, and Amazon designed several ways to do that. You can engage with your fellow attendees and the other Amazonians supporting Accelerate.
We're excited to announce that Amazon Accelerate, our annual seller conference, is returning to Seattle on September 13-14. For those attending in person, kick things off early with pre-conference activities starting at noon on September 12.

Accelerate is designed specifically for selling partners and is an opportunity to learn about our latest tools and innovations, speak with Amazon experts, and network with other selling partners to fuel business growth. This conference is for anyone currently selling, or interested in selling, on Amazon.

We'll release more details on Amazon Accelerate registration, keynote speakers, hotel reservations, and airline discounts in the coming months.
Takeaways From Amazon Accelerate 2022
Amazon Accelerate 2022 was filled with announcements and opportunities dedicated to helping sellers succeed on the platform. We are sharing some key updates from the two-day event.
Tailored Audiences
Amazon announced a program called Tailored Audiences, allowing sellers the expand free email marketing capabilities. With the Tailored Audiences beta launch, sellers will be able to engage with their repeat, high-spend, and recent customers from the last 12 months through email marketing campaigns.
The Small Business Badge
The small business badge feature helps customers more easily discover products they love from small businesses and artisans on Amazon.
Amazon will work on:
Reach purpose-driven customers.
Accelerate business growth.
Feature on search and detail pages.
Customers Ask Alexa On Seller Central
U.S. registered brands will be able to answer questions that customers ask on Amazon search with Customers Ask Alexa on Seller Central. When customers ask related questions, they will be answered by Alexa written by the brands themselves.
Premium A+ Content
Premium A+ Content is now available at no cost for an extended promotional period to sellers who have registered as a brand owner with Amazon Brand Registry.
Premium A+ Content offers new and larger module types in the product description section on the product detail page, such as video, image carousels, and interactive hotspots. Implementing Premium A+ Content can increase your sales by 20%, while basic A+ content can improve conversion rate by 5-8%.
During the promotional period, you can publish Premium A+ Content for all registered ASINs using A+ Content Manager. If you have published A+ brand story across your ASIN catalog and have had at least 15 A+ Content projects approved in the past 12 months, for each Amazon store, you are eligible for Premium A+ Content.
Reinvented Seller Profile Page
The Seller Profile Page is your customers' go-to resource to find detailed trust-building information about your business as an Amazon seller. It contains the information most important to your customers when making buying decisions: seller's performance ratings, customer reviews, and detailed information on guarantees, refunds, and return policies.
Buy With Prime
Buy with Prime is a new way to grow your direct-to-customer store with Amazon. Grow your e-commerce business by attracting and converting shoppers with Prime: offering fast, free delivery and a checkout experience on your website that shoppers know and trust.
Amazon Supply Chain
Amazon Supply Chain offers best-in-class third-party logistics (3PL) solutions for companies of any size across any industry. With Amazon Supply Chain, you can leverage the power of the world's largest fulfillment network to deliver for your customers anywhere, anytime, and through any channel.
Amazon Warehousing & Distribution
This new service by Amazon is a third-party logistics solution that provides long-term and cost-effective storage facilities to sellers. You can ship in bulk inventory to Amazon's Distribution Centers and seamlessly replenish to Fulfillment Centers.
According to a recent U.S. sellers survey the three biggest issues for sellers in Warehousing and Distribution operations are –
High storage costs
Insufficient storage facility
Complicated pricing structure
To overcome certain issues Amazon came up with this third-party Warehousing and Distribution solution. Harris Chan, senior manager at AmaMax, said, "Automated replenishment and master case handling is the key of the program."
Local Selling
Local Selling lets any seller do what they do best: surprise and delight customers. Amazon announces the expansion of Local Selling to all U.S. retailers with selected offerings in the EU, allowing sellers of all sizes to leverage Amazon's customizable suite of omnichannel features that maximize customer choice in how, when, and where they receive their purchases.
Sellers can reach local customers through local delivery, in-store pickup (U.S. and EU) and curbside pickup fulfillment options. With these launches, every corner store can now build a robust online presence, while customers can shop virtually an endless selection from their favorite nearby retailers with the speed of in-store shopping and the convenience of browsing from home.
List Once, Sell Globally
List Once, Sell Globally enables sellers to create offers across Amazon stores worldwide and automate pricing decisions through new pricing rules.
Amazon Seller Wallet
Amazon Seller Wallet launched in 2022, will help sellers manage and move funds from selling on Amazon.com. It's a digital wallet that makes it easy for global sellers to hold, view, convert, and transfer store proceeds from the U.S. store directly to their bank accounts–all within Seller Central.
New Seller Incentives
E-commerce moves quickly, and the first 90 days of selling in the Amazon store are critical for establishing your business. Amazon experts have identified five selling programs that can quickly generate more sales within those first 90 days. Using these five programs within those first 90 days is known as the 'perfect launch.' Perfect launch consists of-
Brand registry
A+ content
Automated pricing
Advertising
To help support your early success Amazon designed the new seller incentives program in 2022. The new seller incentives program is a suite of perks and benefits designed to help new sellers achieve perfect launch and grow their businesses on Amazon. Taking advantage of this program can assist you in kick-starting your business by investing in your early success.
Amazon Seller Mobile App Features
The Amazon Seller app offers everything you need to get started as a new seller, along with the flexibility of managing your business on the go. Amazon made it even better by adding popular resources from Seller Central.
The Seller University mobile quick-start guide introduces the app to new users and provides guidelines for finding products to sell, tips for estimating profitability, and step-by-step instructions to create listings. The Revenue Calculator is also coming soon to the app. This feature lets you run "what if" scenarios for any product to estimate fees, costs, net profit, and margin based on size, shipping, and other variables. You can find the Amazon Seller app in the iTunes and Google Play store.
Customer Reviews Insight
This new feature on Seller Central aims to bridge the feature understanding gap and support you with insights that will help you launch products with features your customers love most. It also helps determine which features to prioritize in listings. You can access these insights to review data accurately and quickly on all positive and negative customer reviews and feedback at the product (ASIN) and theme (niche) levels.
Brand Analytics
The Brand Analytics search dashboards, Search Catalog Performance, and Search Query Performance dashboards give you new views into your customers' shopping funnels and the top queries relevant to your brand. The Search Catalog Performance dashboard provides a comprehensive product view of key shopping metrics such as impressions, clicks, cart adds, and purchases. The end-to-end shopping behavior data will help you diagnose sales funnel issues. The behavior and demand data combination will help you improve your catalog quality.
Veeqo Shipping and Inventory Tools
Veeqo is a multi-channel shipping software that cuts the cost and speed of fulfilling orders with low shipping rates, automation, and hassle-free fulfillment tools.
Seller Forum Experience
With many new posts each day across a variety of topics, Amazon's Seller Forums is your daily stop for finding the answers that can help you launch and build a successful brand. Based on the feedback from sellers, a new Amazon's Seller Forums with a new look and feel and exciting new features coming soon, including personalized topics, improved navigation, and more community managers to moderate.
Manage Your Experiments
Manage Your Experiments is launching new features to help sellers improve product detail pages by optimizing content with A/B tests. These features include the ability to auto-publish winning content for title and image experiments and split-test bullet points and product descriptions.
FBA Dashboard
The FBA Dashboard provides a snapshot of your FBA business, including metrics and recommendations for inventory, shipments, growth, and sales. The FBA Dashboard helps prioritize tasks and develop immediate action items.
Let us know in the comment section if you plan to participate in Amazon Accelerate 2023 and stay tuned for more updates.