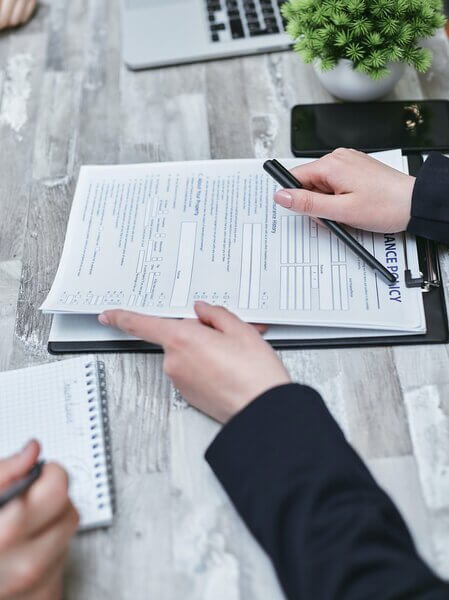 Now you need liability insurance for your e-commerce business. For Amazon sellers selling in the USA, insurance became mandatory.
Amazon sellers with business insurance can recover from expensive mishaps, such as a storage facility fire that obliterates your inventory. Some insurance plans, such as general liability coverage, are necessary after you sell a specific amount. 
On This Page
Why do you need liability insurance
What type of insurance you need
What are Amazon seller insurance requirements
Cost of liability insurance
Conclusion
Why Do You Need Liability Insurance
Selling your products to Amazon's 300 million customers is so thrilling that it is possible to overlook routine business concerns like liability insurance. But even if your Amazon e-commerce business is currently only a side gig, you still need to get your business house in order. If you fail to do so, there could be terrible consequences, including your Amazon seller account being permanently suspended.
One of those often-overlooked business matters is Amazon seller insurance. For your Amazon e-commerce business to be future-proofed and allow you to continue selling for a very long time, you must have reliable insurance coverage — without a lawsuit destroying what you have built with hard work.
Lawsuits are frequently filed against Amazon and third-party merchants for products that include exploding vape pens and hair dryers that catch fire. You want to be protected from the financial repercussions if something like this happens to you.
What Type Of Insurance You Need
You can obtain either commercial general, excess, or umbrella liability insurance. Your policy should provide coverage for all the items you put for sale in the Amazon.com store when you choose an insurance provider.
Commercial General Liability: Common third-party lawsuits, like slip-and-fall incidents, are covered by this policy. It usually includes product liability insurance for financial security against damage caused by your products. Suitable for —
Product liability insurance
Personal injuries
Injuries from advertising
Umbrella and/or Excess Liability: Umbrella insurance increases coverage on an Amazon seller's general liability, employer's liability, or commercial auto insurance policy when a claim cap is reached. Suitable for —
Lawsuits of customer injury
Lawsuits for property damage
Lawsuits of employee injury
According to Amazon's new insurance policy, it will pay for any claims that are under $1,000.
"Amazon will resolve and pay for valid property damage and personal injury claims against sellers under $1,000 as a concession to customers. Claims under $1,000 account for more than 80% of cases in our store, and Amazon will bear these costs and not seek reimbursement from sellers who abide by our policies and hold valid insurance. These concessions will not affect your order defect rate, and you will be kept informed at every step so you can continue to ensure your products are safe."
What Are Amazon Seller Insurance Requirements
It is a bit confusing where to find information on the requirements for Amazon Seller insurance. Log in to your Amazon seller central and go to the Program Policy help page. You will find numerous lists of policies set by Amazon that sellers are bound to abide by.
You can see Pro Merchant Insurance Requirements at the bottom of that list. Amazon makes it clear on this page what the insurance requirements are:
"Commercial liability insurance will protect you from incidents resulting from the products you sell, and give you peace of mind while you focus on growing your business. Under section 9 of the Amazon Services Business Solutions Agreement, you must obtain and maintain commercial liability insurance within 30 days after exceeding USD 10,000 in gross proceeds in sales in one month on Amazon.com, or if otherwise requested by us.
You may purchase either commercial general, excess, or umbrella liability insurance. When you decide on an insurance provider, your policy should cover all products you list for sale in the Amazon.com store.
Insurance policy criteria
Your commercial liability insurance policy must meet all of the following criteria, unless otherwise required by applicable law or regulation:
1. The insurance policy type can be either commercial general, umbrella, or excess liability and be occurrence based, except for certain product categories that are outlined in the Frequently asked questions;
2. The policy limit must be at least USD 1 million per occurrence and in aggregate, and cover liabilities caused by or occurring in conjunction with your business operations, including products, products/completed operations and bodily injury;
3. The deductible for any policy(ies) must not be greater than $10,000. Any deductible amount must be listed on your Certificate of Insurance;
4. The policy must cover all sales from products you have listed on the Amazon.com store;
5. The policy must name "Amazon.com Services LLC and its affiliates and assignees" as additional insureds;
6. Except for single-member LLCs, your insured name must match the "legal entity" name you provided to Amazon in your Account Info. For single member LLCs, where your legal entity name is different than the name you publicly use to identify your business ("trade name," "doing business as," or "DBA"), it is also acceptable for your insured name to match your trade name;
7. Your insurance provider must have global claim handling capability and a financial rating of S&P A- and/or AM Best A- or better (if S&P or AM best is not valid or used in the country where you are required to obtain insurance, a local equivalent is allowed);
8. The policy must be completed in its entirety and signed; and
9. Your insurance provider must give Amazon at least 30 days' notice of cancellation, modification, or nonrenewal."
'Additional Insured' wordings must read as follows:
"Amazon.com, Inc., its affiliates and assignees are additional insureds, as their interests may appear. Please contact your insurer to add 'Amazon.com Services LLC and its affiliates and assignees' with address 'P.O. Box 81226, Seattle, WA 98108-1226.' as an additional insured."
Business insurance is a requirement for Amazon Pro Merchants and sellers who generate over $10,000 in monthly sales. However, even if your business does not comply with the insurance requirements, It is crucial to have business insurance. If a customer is injured, you may still be held responsible even if you do not reach Amazon's criteria.
Cost Of Liability Insurance
Applying for Commercial General Liability, Umbrella, and/or Excess Liability Insurance coverage is rather simple. Simply contact and get quotes from insurance providers like Insureon, Bunker, Chubb, etc.
The cost of Amazon seller insurance varies according to the type of coverage you purchase. Your quote will be based on your expected yearly income because product liability insurance makes up the majority of the necessary insurance. The average annual cost is between $500 and $1,000.
Here are a few insurance providers who work specifically with Amazon and eCommerce sellers:
Well Insurance
Thimble Insurance
Insuranks
Spott
Amazon has introduced its new insurance accelerator to help sellers get insured easily and more affordably. They stated:
"If you currently do not have liability insurance or are looking for a new policy, you can choose any insurance provider that meets our requirements above. To help you easily and affordably secure liability insurance, we have worked with an insurance broker to create Amazon Insurance Accelerator, a network of insurance providers who will evaluate and, if appropriate, offer liability insurance at competitive rates to qualifying sellers."
Conclusion
To safeguard your business and be successful on Amazon, you must have an insurance policy for Amazon sellers. You need to protect your business because the current growing e-commerce sector allows customers to sue anyone.
Make sure to purchase Amazon product liability insurance if you do not already have one. As you can see, getting insurance for your Amazon business is simpler than you might have imagined. Additionally, it will provide the much-needed security you and your business need. In other words, be at ease so you can concentrate on expanding your business.
If you already have one, review it and update the terms in light of the viability of your product and business. Keep in mind, smart selling is ultimately the best course of action.