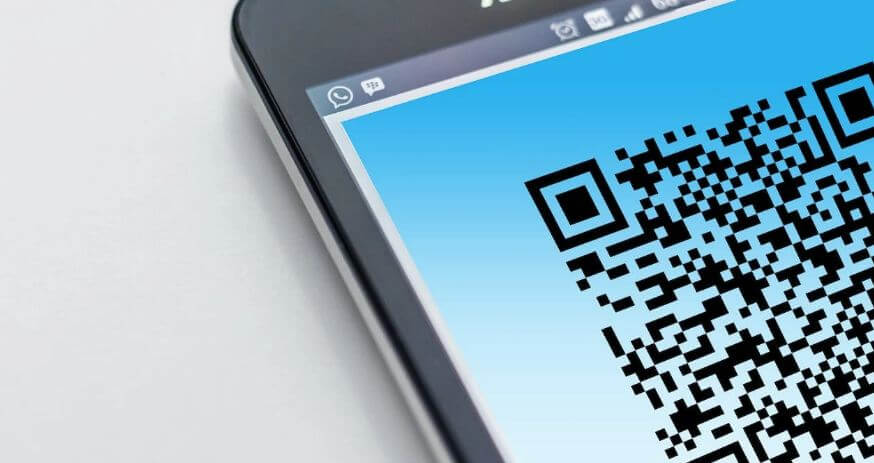 Competing in the Amazon marketplace is difficult. Keeping up with rules and regulations that are always changing requires a lot of effort. Not to mention that, in order to have the best chance of success, it might be challenging to keep up with all the latest trends. That is why there are so many different scanner apps available to help you out.
With the aid of this Amazon seller tool, expert sellers can quickly evaluate crucial data about possible Amazon inventory they discover in retail stores. Want to purchase an Amazon FBA scanner but are unsure of how it works? So, we will provide you with a thorough review of the top scanner apps for Amazon FBA in this post.
On This Post
What is an Amazon seller Scanner App?
How does the Scanner App work?
Who are Amazon FBA Scanner Apps for?
Top Amazon seller Scanner Apps
Final Takeaways
What Is An Amazon Seller Scanner App?
The Amazon seller scanner, also known as the seller scanner app, is a tool for Amazon sellers that helps them in their retail arbitrage activities. Upon scanning a product's barcode, it shows information about the item. This Amazon retail arbitrage seller tool is occasionally referred to as the Amazon barcode scanner app since it utilizes barcodes.
A typical Amazon seller scanner tool can display key insights about your potential net profit with the scanned items, the market demand for the product, and even useful information about the competition right away. Product eligibility, market performance, sales rank, product rating, and other historical information are examples of other metrics that an Amazon seller scanner can provide.
It is important to keep in mind that whether the seller scanner tool is a paid subscription or free will also affect the depth of the information presented.
How Does The Scanner App Work?
The Amazon seller scanner app is quite simple to use. To download the app and scan the barcode of the product, you need a smartphone. You just enable the barcode scanning feature of the app and start scanning the barcode on the product's packaging, depending on the Amazon barcode scanner app you have downloaded. This is similar to how QR scanners work.
If you encounter a product with a barcode at Walmart or Target, scan the barcode using a scanner app to find out more information about the product, including its rating and sales performance on Amazon.com.
Who Are Amazon FBA Scanner Apps For?
The main reason for sellers to use a scanner app is retail arbitrage to scan things to sell on Amazon. However, it grew more challenging for people to buy products in-store and then sell them quickly and safely on Amazon because of additional listing criteria, product limits, gated brands, and itemized invoice requirements.
An Amazon FBA Scanner App may still be quite advantageous for retailers. This includes vendors who continue to engage in some arbitrage on the side. It is also an option for new sellers seeking to expand their product offering, as well as for small merchants with contacts in brick-and-mortar stores.
Top Amazon Seller Scanner Apps
To help you choose the best tool for you, let us look at the top scanning tools for Amazon arbitrage sellers with their features.
1. Amazon Seller App
One of the benefits of this app is it is free. You may start using it right away if you are already a registered Amazon seller. If not, you must first register for a seller account. This tool was created by Amazon to help all of its FBA sellers. To access the app without any difficulty, all you need is an Amazon seller account.
The app offers suggestions for almost all of the product's components when you scan the barcode of an item or manually search for it. It provides information about the rate, category, income, expenses of FBA and the number of sellers selling it. However, it does have a few shortcomings.
The tool was developed by and for Amazon thus, it excludes your records from other leading platforms like eBay, Keepa, Google, and others. Additionally, it fails to show accurate custom prices or tax expenses.
Even if it is not a high-quality seller scanning app, you should not let that stop you from utilizing it, in particular with regard to new sellers. It is available for free and allows you to make the right decision.
2. Scanpower
Although this Amazon seller scanning app is certainly on the pricier side, it will help you succeed! It provides you with reliable, distinctive, and accurate lodging information gathered from Amazon. Right away, you get to know the precise statistics, and it also includes a model of a computer that lets you perform searches. This tool is a great solution for managing your inventory because it allows you to create additional barcodes.
3. Scoutly
Scoutly, previously known as FBA Scan, is a seller scanner tool developed exclusively to assist sellers in finding the best products to offer. Sellers can view important data like sales history, current price, number of sellers, etc., by scanning the barcode of any potential product selection.
The most significant advantage of Scoutly is that it enables users to browse the Amazon product database offline, so even if your internet connection is lost, you can still use the app and access the data you need.
4. Profit Bandit
Profit Bandit is another popular low-priced scanner app that allows you to search for items instantly. Similar to other Amazon scanner tools, it has features that enable sellers to quickly assess product profitability using barcode scanning and real-time data access from Amazon's product catalog.
Key details, including the product's title, category, rank, price, and historical sales data are retrieved by the app. Every detail that appears on your screen is up-to-date, accurate, and based on developments and history. This data helps sellers to make well-informed decisions about whether to source a product and sell it on Amazon.
5. Scoutify
Scoutify also allows product barcode scanning using your phone camera. The app will show information such as the product price on Amazon, potential profit margin, ranking, and more when a product has been scanned. 
These are basic features, and to access more advanced features like quicker product scanning and more precise estimates of your profit margin, you will need to upgrade to the paid version.
6. Scout IQ
Scout IQ is another precise answer for scanning and is ideal for Amazon sellers focused on selling books. This app can assist you in finding profitable books that you can sell on Amazon. ScoutIQ has quick scanning features that can locate products within seconds.
ScoutIQ's noteworthy features include offline scanning via live and database mode, Bluetooth connectivity, and a product summary that highlights the historical demand for a book.
7. Keepa
One of the most popular web-based Amazon price-tracking tools is Keepa. Keepa designed an app version for the convenience of sellers that can scan barcodes to allow them to search for product options and access important product data while at it.
Final Takeaways
It is mentally and physically exhausting to walk through the store aisles looking for profitable items to sell. For this reason, you need the right tools to facilitate the process.
As the Amazon marketplace expands, more and more apps are made available for the convenience of sellers. These Amazon scanner apps are one of the numerous Amazon seller tools that may help you develop your Amazon business. Regardless of your level of experience, investing in an Amazon scanning app may greatly increase your profitability and give you the edge needed to succeed in the competitive marketplace of Amazon.
Which of these scanner apps have you found helpful for understanding how customers are finding you?
We hope that reading our review on the Amazon FBA scanner apps will make it easier for you to choose the best option. Which of these scanning tools have you found to be useful for figuring out how customers are discovering you? Let us know in the comments below!