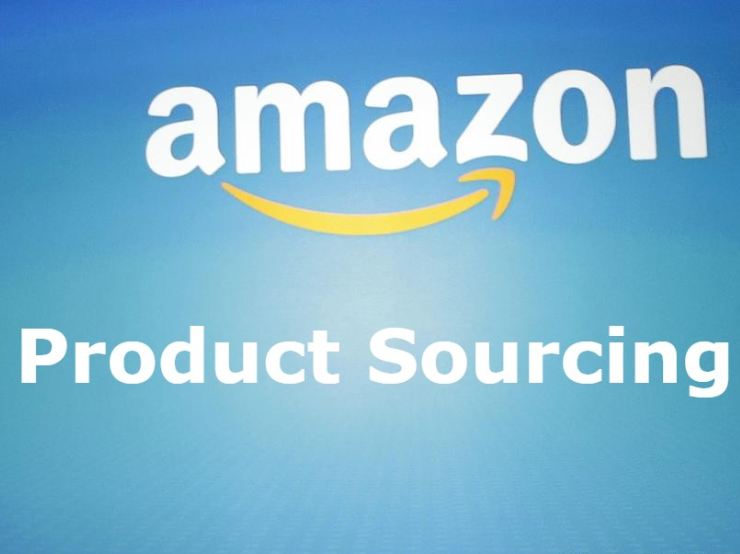 The one thing that experts emphasize is market analysis if you want to become a successful Amazon seller. Even if you believe you have the best product idea, the success of the product you intend to sell cannot be guaranteed. That is why it becomes vitally essential to conduct thorough research on Amazon products before getting involved in selling something.
If you have never done it before, starting with product sourcing on Amazon can seem overwhelming. Fortunately, many other Amazon sellers have carried out this, and you can benefit from the knowledge they acquired from their successes and failures.
For product sourcing on Amazon, choosing products that are in demand, well-liked, and profitable enough is half the battle. On the other half, you must pick products that are properly researched.
This blog post will cover product sourcing for Amazon and several tips to help you with this.
On This Post
What is Amazon Product Research?
Importance of conducting a product research
What makes for a good Amazon product?
How to do Product Research on Amazon?
Different types of products you can source
Optimize product listings
Final Thoughts
What Is Amazon Product Research?
Amazon product research is the process of analysing products and ascertaining whether you can sell them successfully on Amazon. It allows you to determine the profitability of a product, the level of market competition, and whether or not it is easy to sell.
Depending on your business strategy, there are various ways to do product research. For success, various products and sourcing strategies depend on various factors.
Following product research, you can understand the followings:
The size of the market and the entire demand for a product.
A product's level of competition and who the main competitors are.
How the product's interest is evolving over time.
Costs involved in sourcing the product.
How much money you can make by selling the product.
Importance Of Conducting A Product Research
You will not be able to identify potentially profitable products if you do not devote enough time to developing your research skills. Selecting products randomly just because you like how they look and think they will sell on Amazon will not suffice. The reason is what you think and what your study will reveal are probably completely at odds! Sell what will sell instead of what you want to sell.
In the world of operating an online business, there is no space for guesswork or uninformed decisions, especially if you want your business to be successful and expand.
The fact that Amazon sellers are unsure of what to concentrate on is one of the main reasons they find product research to be so difficult. Since not all products are equal, it is not surprising. You should be aware of what makes an excellent product to add to your inventory before you even begin your investigation.
What Makes For A Good Amazon Product?
So how can you tell if your product idea might appeal to Amazon customers? You should ask yourself a few questions and do some research on your product to find out whether your product has a chance of succeeding in the marketplace.
1. How profitable is your product?
If your product would not generate a profit, it might be beneficial to think about other channels or selling strategies.
2. Is the market for your product oversaturated?
A market that is already overcrowded with items identical to yours makes it challenging to gain traction. So if you come across numerous listings for similar products and a lot of reviews, take a moment to think about whether you can differentiate your product from the competition.
3. Does your product have a demand?
Your product will not sell if there is no demand for it. Unfortunately, there is no escape from that.
Good products fit the following criteria:
Compact, lightweight, and durable – convenient to store, pack and ship.
A range of prices from $10 and $50 – provoking impulsive purchases.
Unbranded, with the possibility for branding – greater margins are available.
How To Do Product Research On Amazon?
To find that perfect product concept, there are several approaches to conducting Amazon product research. These consist of the following:
1. Manual Method
Probably the most time-consuming research option is manual but may be more efficient because few individuals have the patience to conduct manual research.
If you prefer to carry out the process manually, Amazon is an excellent resource to use for a few tasks. You will need to use Amazon and other eCommerce sites and marketplaces to search for products. This requires carrying out three easy steps:
Look at the Amazon Bestsellers List
See what the competitors are up to
Check out the sections for Sponsored Products, Customers Also Bought, and Frequently Bought Together.
2. Automatic Method
There are numerous software tools that can make researching Amazon products considerably simpler. These tools will offer information on demand, selling price specifics, and product trend statistics. You need to know this information in order to pick a product that will sell well.
If you do not want to incur additional costs, there are great free product research tool options as well.
3. Find Reliable Suppliers
As an Amazon seller, having trustworthy suppliers is essential. After all, what should you do if you do not always have access to the materials you require to produce your product? When looking for a supplier who can meet your needs, there is no right or wrong method to do it. However, here are some suggestions that might be helpful to you.
Online Platforms
Nowadays, there are several online supply businesses that can meet almost every need a seller may have. Even if you are a seller looking to back suppliers who share certain values (for example: sourcing locally), It is not difficult to find suppliers who share similar ideals.
Product-sourcing Agencies
Product-sourcing organisations that conduct all of the research for you are an additional choice. These are third-party services that will greatly simplify the process of discovering suppliers.
To get everything in a single place, all you have to do is use Zonhack's services. The service exclusively has local agents, 67 marketplaces, offline RFQs, factory network, trade shows and QC network to improve, streamline, and organise your product sourcing process.
Fairs or Exhibitions
Networking in person is quite valuable. A great strategy to identify suppliers is to attend fairs and events and make direct connections with suppliers; otherwise, you never would've had the chance to meet.
Different Types Of Products You Can Source
There are a wide range of products you may source on Amazon. Here is a list of some of the most popular product categories on Amazon:
Home & Kitchen
You can find home and kitchen goods such as mattresses, couches, dishes, cutlery, and lamps on Amazon.
Clothing
T-shirts, sweaters, and hats are available on Amazon.
Electronics
On Amazon, you can find electronic items such as smartphones, iPads, and televisions.
Grocery Stores
Food, beverages, and snacks from grocery stores are also available on Amazon.
Optimize Product Listings
When conducting product research, one thing you should always consider is what makes your product and similar ones appealing, putting your product listing first. How can you persuade a potential buyer to choose to spend their hard-earned money on your product?
Look at the listings of your competitors, especially the ones that are successful, and see if there is anything missing by comparing them to yours. Here are some typical errors sellers make in their listings:
Having a title that is not descriptive.
Omitting crucial, decision-changing details about your product, whether positive or negative.
Images that are not appealing or are incorrect.
Product features and description pages that are vague or lacking.
To learn more about how to optimize your Amazon product listing, read The Anatomy Of The Optimized Amazon Listing.
Final Thoughts
For those who want to sell on Amazon, product research is essential. Finding a successful niche and turning a profit will be very tough without research. To start your research process, use the tips in this article.
However, it is worthwhile to go through this arduous process, as you never know when you can come across a hidden gem that will prove to be excellent for your business.
What approach do you use to do product research from the list above? Let us know in the comments below!