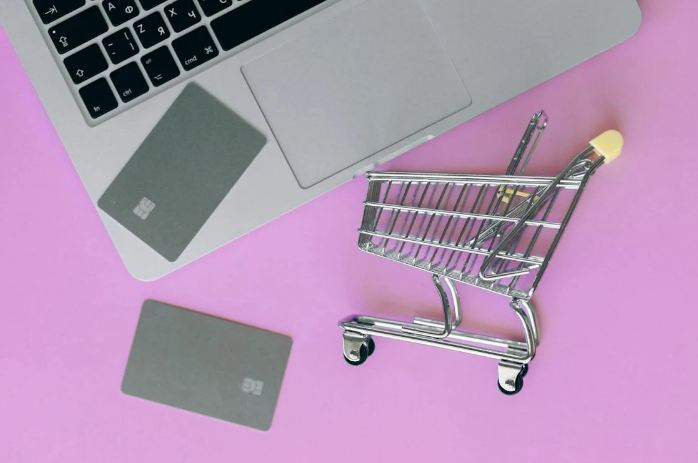 The software that an online store uses to manage all of its merchant purchasing needs and its own seller needs is called an e-commerce platform. Product pages, reviews, transactions, order fulfillment, and returns are some of these needs. Your own business strategy and expansion goal will determine which e-commerce platform is ideal for you. 
In 2024, you must make a crucial choice: Which tool will fuel your aspirations for e-commerce? Making the right decision in this era of hyperconnection may often feel like searching for a needle in a haystack. To help you choose the best solution for your business, here is an overview of the BigCommerce and Shopify platforms for 2024.
On This Page
How to pick the best e-commerce tool for your needs
Shopify
The finest software-as-a-service (SaaS) platform for e-commerce is probably Shopify. You may sell directly through your website, at your retail shop, on social media and third-party marketplaces, and everywhere in between with this powerful platform's additional tools and features for dropshipping and multichannel selling.
Shopify also handles every part of running your business; you can create a complete command center for your enterprise with its best-in-class business tool package. Shopify POS manages in-person sales, Shopify Fulfillment may assist you in getting things into buyers' hands, and Shop Pay processes payments with minimal transaction fees. Additionally, it provides limitless bandwidth and online storage, so if your business expands and you receive more traffic, you will not have to pay extra. Also, shipping costs from UPS, USPS, DHL Express, and other shipping companies are competitive for Shopify users.
These are only a handful of the numerous potent apps that are a part of the Shopify ecosystem and function flawlessly together. You can take advantage of a vast collection of third-party applications to enhance your Shopify experience. Shopify provides businesses with free email marketing, search engine optimization, abandoned cart recovery, and other native features.
With capabilities for order fulfillment, product addition, real-time sales and inventory changes, and more, Shopify's mobile app offers almost seamless access to run your business both online and on your mobile device. With all of these robust facilities, you can launch your business on a shoestring, with no technical expertise, and grow it into a global online brand without having to switch platforms in between.
Pros:
– Quick start and seamless onboarding
– Customizable themes
– Fast and reliable sites
– Community support
– Outstanding integrated marketing resources
– Sell both in-person and online anywhere
– Over 6,000 apps are available via the Shopify App Store.
– Excellent SEO right out of the box
– Obtaining a custom domain is easy.
Cons:
– Shopify Payments is only available in a few nations.
Price: Basic Shopify: $39/month; Shopify: $105/month; Advanced Shopify: $399/month.
Integrated sales channels: Facebook, Instagram, Google, Walmart Marketplace, eBay, and Amazon.
Mobile app features: Suite of mobile tools to fully manage your online business.
POS: Yes.
G2 rating: 4.3/5
BigCommerce
Enterprise-level software businesses utilize BigCommerce as an e-commerce platform. BigCommerce offers plenty of customization choices and web hosting, much like Shopify. BigCommerce cannot register domain names, therefore, you will need to buy, register, and transfer them elsewhere. Features like multichannel selling on social media and third-party marketplaces, SEO tools, and foreign selling are important. But complexity also comes along with these strong characteristics. 
Pros:
– Fully hosted
– Entire business management abilities
– Several methods of payment with no transaction fees
Cons:
– Lack of native POS
– Pricey themes
– Design options are not user-friendly
Price: Standard: $29.95/month; Plus: $79.95/month, or $71.95/month when paid annually; Pro: $299.95/month, or $269.96/month when paid annually; Enterprise custom pricing.
Integrated sales channels: Google Shopping, Facebook, price comparison engines, eBay, Amazon, Walmart, Etsy, and Instagram.
Mobile app features: View analytics, update orders, manage inventory and products, and search for customers; some features are Android-only.
POS: Yes.
G2 rating: 4.2/5
Shopify vs. BigCommerce
Shopify is easier to set up, but BigCommerce offers your choice of payment processor and unlimited user accounts. The main difference between the two is that Shopify makes opening an online store faster right out of the box. Nevertheless, businesses can set up unlimited user accounts, create multiple storefronts, and choose their preferred payment processors using BigCommerce.
Shopify is better for businesses that:
– Make both online and in-person sales.
– Want to prevent having their subscription upgraded automatically when they reach a certain revenue threshold.
– Have small teams or just a few people responsible for e-commerce.
BigCommerce is better for businesses that:
– Only sell online, potentially across multiple storefronts.
– Assign big teams to handle e-commerce duties.
– Engage in risky business ventures that Shopify Payments does not support.
How to Pick the Best E-commerce Tool for Your Needs
Consider the following circumstances as you evaluate your options:
– I have to take orders, sell my products both online and offline, and be paid for every buyer, wherever they may be.
– Delivering my products to the customers most effectively is essential for my business.
– I must engage my present and potential customers to expand my business.
– Day-to-day operations of my business need me to handle everything from financial management to ensuring that my plans are effective, learning new skills, and getting technical support when required.
Conclusion
When starting their first eCommerce business, entrepreneurs would find both platforms to be quite suitable. Shopify Plus is the better option if you are an established business looking to move to a long-lasting platform. Shopify frequently adds new features to its platform and offers lightning-fast site performance. These factors are what make Shopify the leader today.