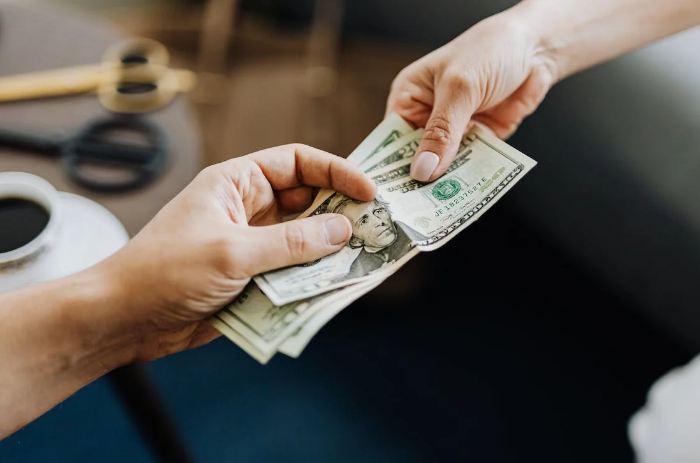 You might need Amazon business funding after you start and grow your business to expand your business operations and your product offerings. However, as this often calls for more working capital, not every seller or small business owner has it. It is possible that you may encounter difficulties when looking for financing as an Amazon seller, especially from conventional lenders like a bank.
Fortunately, Amazon sellers may now use Amazon Lending to get the quick finance they need to expand their businesses. Amazon Lending offers business funding to assist qualified US small and medium-sized businesses in achieving their goals.
This article is focused on Amazon Lending and all you need to know about it. If you are looking for some business financing options, then keep reading.
Table Of Contents
What is Amazon Lending?
How does Amazon Lending work?
Benefits of Amazon Lending
Available products
How to get started?
Final Thoughts
What Is Amazon Lending?
Amazon offers its sellers a term lending program called Amazon Lending. These loans, which may be repaid over a period of 6 to 12 months, are intended to help sellers in financing the expansion of their business. One of the main advantages of Amazon Lending is that there are no fees associated with the loans – all you have to pay back is the principal and interest.
However, it is important to keep in mind that because the loan terms and conditions are not made public, Amazon Lending can sometimes feel a bit like a "black box." This might make it difficult for sellers to properly comprehend the conditions of their loans and evaluate them in comparison to other financing options. Recently, Amazon and Goldman Sachs collaborated to enhance their lending program, which may lead to new loan offers and conditions being made available to sellers. Amazon Lending loan interest rates have reportedly been around 12% APR.
How Does Amazon Lending Work?
Eligible small businesses can borrow up to $5 million in business funding. Here is how this work:
Quick access to funds
It takes a few minutes to apply for a small business loan. Applying for a business loan has no effect on your credit score since, depending on the loan type you choose, no credit checks are performed.
Transparent costs
Figure out how much you want to borrow and utilize Amazon's loan calculator in the application form to check what repayments could look like. Also, see the total cost of borrowing before you submit.
Choose financing that is right for your business
Regardless of whether it involves increasing inventory, investing in product development, or something else, Amazon Lending offers financing options designed to meet your business goals.
Benefits Of Amazon Lending
Here are some benefits of Amazon Lending.
Fast approval
Wait times vary based on the product your business chooses.
Flexibility
If your business qualifies for multiple products, you can access more than one financing option (Amazon Community Lending Term Loan and Parafin Merchant Cash Advance excluded).
Simple application
You do not require lengthy paperwork. You can complete the application online.
Free up cash flow
You can develop new products, pay for marketing and advertising expenses, and cover inventory costs.
Manage inventory
You can purchase products in bulk and stock up before key sales events.
Available Products
Amazon is continuously growing to build a portfolio of financing tools for all your business needs, including partnering with third parties to offer a variety of products to support sellers.
Product Description
Product Interest Rate
Product Provider(s)
Term Loan: A non-revolving, lump-sum funding with a specified payback period. Equal monthly principal and interest repayment amount is required.

Fixed
Amazon Lending: offering a convenient application process directly through Seller Central with no lengthy paperwork.
Lendistry (Amazon Community Lending): The Amazon Community Lending program is a partnership between Amazon and Lendistry, an established minority-led Community Development Financial Institution (CDFI) which serves urban and rural small businesses in socially and economically distressed communities.
Interest Only (IO) Loan: Non-revolving sum of funding that provides sellers the flexibility to repay on interest amount for fixed period of time before repayment on the principal amount (amount of the loan itself). After the interest-only period expires, equal monthly principal (amortized) and interest repayment is required.
Fixed
Amazon Lending: offering a convenient application process directly through Seller Central with no lengthy paperwork.
Business Line of Credit (LoC): A flexible financing option that provides sellers with access to funding up to an assigned credit limit. Sellers may request funds as needed (subject to credit approval), enabling them to build inventory, fund operations, and quickly take advantage of business opportunities.
Interest accrues at a fixed rate on the drawn balance, so sellers only pays interest on the funds it is using. This fixed rate is locked in for the life of the line of credit agreement.
Marcus by Goldman Sachs: Marcus by Goldman Sachs combines over 150 years of financial experience with always-innovating technology to offer products that help consumers and businesses save, spend, invest and borrow. In collaboration with Amazon Lending, Marcus by Goldman Sachs offers competitively priced financing products to sellers on the Amazon.com online store.
Merchant Cash Advance (MCA): A non-revolving sum of funding that provides sellers with a sustainable way to grow their business. With flexible payment, no personal collateral required and no late fees, a merchant cash advance provides sellers funding to help run and grow their business. Unlike interest-bearing loans, the advance ties payment to a portion of a seller's future sales for a fixed capital fee, there are no additional fees or interest charged.
There is no interest on a merchant cash advance. Sellers pay a fixed capital fee.
Parafin: Parafin is a business financing provider that was founded with the mission to grow small businesses. Started by a dedicated group of data scientists and engineers who watched small businesses get left behind during the pandemic, their focus is providing small businesses with fast, easy access to capital. Parafin offers a merchant cash advance to sellers on the Amazon.com online store.
How To Get Started?
A simple approach to business loans – Amazon made the borrowing process easy so you can concentrate on more crucial issues, like expanding your business. Follow these steps to apply to Amazon Lending.
Step 1: Sign in to Seller Central.
Step 2: Check to see if your business is eligible to apply for any financing solutions. If your business is eligible, you will see the option card on your Seller Central homepage.
Step 3: Choose the financing option that works best for your business, up to the full amount your business is eligible to apply for.
Step 4: Follow the steps to complete your business's online application for the selected financing option.
Final Thoughts
Securing finance is one of the most important factors in starting and growing a successful business. Amazon's latest initiative into the small business lending industry is Amazon Lending. It was launched in 2011 as a commercial endeavor to enter this market. The purpose is to offer sellers a quick and easy approach to expanding their operations with minimum effort or waiting time.
The type of product you apply for will depend on where you are in terms of achieving certain goals such as inventory size, annual sales volume/revenue forecasted for the given year, etc. This should determine how much money you need to borrow.
Have you already taken a loan from Amazon Lending? How did it go? Let us know in the comments below!