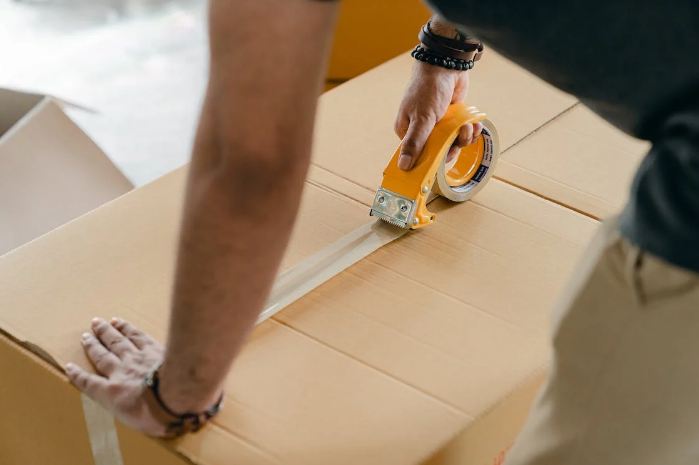 You may pack, label, and send your products to the fulfillment centers if you are a new Amazon seller with a number of orders. But when your business grows over time, you realize that instead of looking for profitable deals, you wind up spending hours processing packages. If that is the case, your business has grown to the point where you can outsource prep to an FBA prep center.
On This Guide
What Is FBA Prep Center?
What Services Do FBA Prep Centers Offer?
Benefits Of Using FBA Prep Center
What To Look For In An FBA Prep Center
Cost Of Using An FBA Prep Center
Final Takeaways
What Is FBA Prep Center?
An Amazon FBA prep center is a third-party service company that receives and properly prepares your inventory and then ships it on your behalf to Amazon fulfillment centers. Everything, including bubble wrapping, poly-bagging, labeling, packaging, and shipping, will be taken care of by the prep center.
You have the option of sending all of your inventory straight to the prep center if you are reselling wholesale products or sourcing them through online arbitrage. In this way, there is no need for you to see or handle any items. All you have to do is place the order. If your supplier does not prepare your inventory for you, you may also do it for your private-label products.
They make sure the items are appropriately labeled with Amazon's barcodes and packaged securely to avoid damage during shipment and compatible with Amazon's packaging requirements.
What Services Do FBA Prep Centers Offer?
The primary responsibility of any FBA Prep facility you choose to outsource is packaging and prepping your products with the appropriate packaging materials. However, prep centers handle a variety of tasks beyond that. Some of them are:
Packaging
To make your items ready for end users, prep centers place them in boxes, master cartons, and palettes with customized packaging that adheres to Amazon guidelines.
Poly bagging
Products are placed in an FBA-approved polybag by prep centers. You are required to do it if you have any loose items or units that can fall apart.
FNSKU labeling
For easy tracking, Amazon requires products to have proper labeling and barcodes. Prep centers print and apply FNSKU (Fulfillment Network Stock Keeping Unit) labeling on all units or poly bags and add labels to master cartons and palettes.
Bundling
According to Amazon standards, prep centers combine identical or different products into a single package to make a bundle (a set of two complementary products sold as one).
Warning labels
Prep centers print and stick "Made in China" stickers or suffocation warning labels to all units or polybags in your order.
Inspection
Prep centers open and inspect the shipments to make sure no item is missing and to check their condition. The risk of defective items, customer returns, and refunds is reduced with the help of this inspection process.
Warehousing
The prep center can act as a warehouse and store your inventory. Many sellers utilize that service due to the potential cost savings over storing all inventory at an Amazon fulfillment center.
Adding marketing materials
Prep centers will include user manuals, "Thank you" cards, or other marketing items in the packages as per your request.
Benefits Of Using FBA Prep Center
There are several advantages to using a prep center for your Amazon business. Let us discuss them so you can determine if using one is right for you.
Saves time
You can free up more time in your day to focus on other aspects of your business, like sourcing new items, by outsourcing this time-consuming procedure to prep and shipping professionals.
Free up space in your house or warehouse
Having to manage a large amount of inventory constantly, especially for a home-based business, is a major drawback of operating an e-commerce business. For example, if you are engaged in retail arbitrage, your home is probably filled with inventory that has to be prepared and sent to FBA. You may free up that space by using a prep center.
Scale your business
You may concentrate on growing your business and finding profitable items to sell on Amazon by freeing up your time. Concentrate on your strengths and delegate the rest.
You do not need to purchase packing supplies
You need to maintain a continual stock of shipping boxes, packing tape, materials, shipping labels, etc., when you are constantly packing and sending your FBA shipments. You do not need to carry these supplies or buy expensive equipment.
Fast turnaround time
Your product will be up for sale on Amazon quickly because most FBA prep centers have turnaround periods of 24-28 hours. Processing things for FBA could take longer if you have a large number of products, especially if you work alone. Prep centers will send your inventory to Amazon quickly so you can start making sales.
Potentially save on sales tax
Some Amazon prep centers are often located in states without sales taxes, allowing you to save money when using their service.
What To Look For In An FBA Prep Center
How can you pick the ideal prep center for your Amazon business? The factors listed below will help you make the right choice.
1. Location
Sales tax may apply if you sell online arbitrage products. You can save money by using a prep facility in a state without sales tax, such as Montana, Delaware, Oregon, or New Hampshire. If you are often sourcing products from overseas, you may look for a prep center close to a port.
2. Pricing
Prep centers offer different pricing structures, such as per-item charges or fixed monthly payments. Every business owner wants to be sure that the service or product they use is profitable for the business. Compare the costs of a few prep facilities with the services they provide to determine which is best for you.
3. Product tracking
Choose a prep center with reliable tracking software so you can keep an eye on your items throughout the fulfillment process.
4. Speed and processing time
Product processing time is crucial because you need to deliver orders quickly. To ensure that your inventory reaches Amazon's fulfillment centers as soon as possible, find a prep center that will process and dispatch it within 24-48 hours.
5. Product features
You must confirm that the prep center can offer any special storage conditions that your inventory requires. For example, not all prep centers are capable of processing dangerous goods (hazmat), paper books, etc.
Cost Of Using An FBA Prep Center
There are many Amazon FBA prep centers, and the majority of them are independent businesses. As a result, the cost may vary from provider to provider. However, most prep facilities charge between $1 and $2 per unit on average. The charge, as with most Amazon fees, is based on the size of your items and the volume of the inventory you send for prepping.
So how can you calculate the precise expenses associated with using a prep center? Some FBA or FBM calculators will let you estimate your total costs including prep expenses.
Final Takeaways
A preparation center is a great option for outsourcing prepping and sending your inventory to Amazon fulfillment centers. This enables online arbitrage, dropshippers, and wholesalers to focus on product research and growing their businesses.
We hope this guide helped you have a better understanding of what an Amazon prep center is and how using one can benefit your business.
Do you have any other queries regarding prep centers? Please share your thoughts in the comments section.